These pictures show the beauty of Scancore single block chimney: you can have a finished, class 1, insulated masonry chimney up and watertight in a day and the job finished in two.

For prices please see the Scancore single block chimney page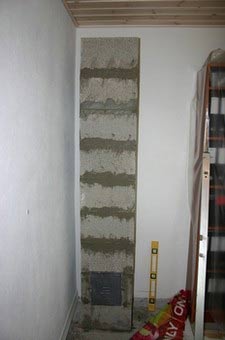 Here you can see the start of the Scancore single block pumice chimney rising up from the floor. An access block has been placed near the bottom of the chimney for sweeping access.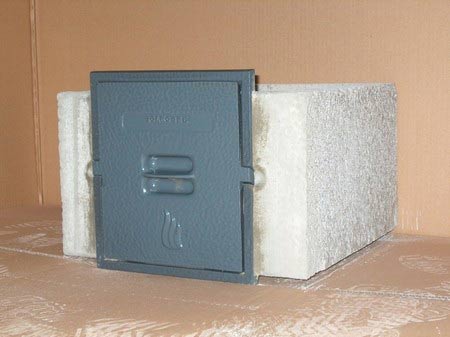 Here is a Scancore single access block with the sweep access door. You need to install at least one access block in each system. If If your access door is higher up in the system then simply build the base in blockwork and then seal the area below the access door with cement and lip glue.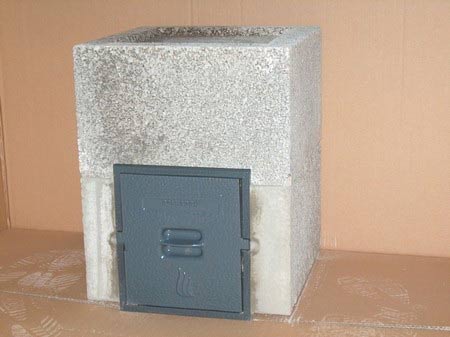 You have to cut out a small recess in the flue block above the access block to allow for the top of the access door. An angle grinder is probably the tool for the job here.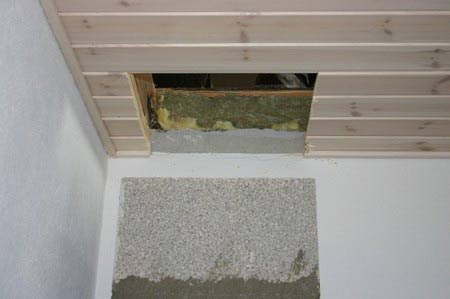 Non structural timbers such as skirting board, architrave and picture rails can butt directly against the sides of the chimney, but structural timbers, such as joists and trusses, should have a 50mm air gap.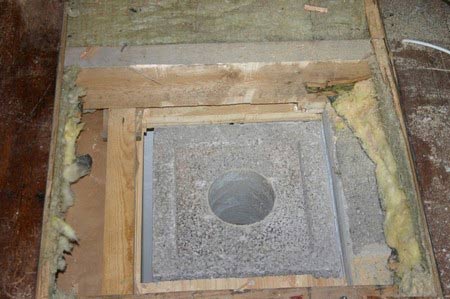 The Scancore chimney is now coming through the loft floor. You can see the recess on top of the chimney block into which the block on top sits giving a good fit.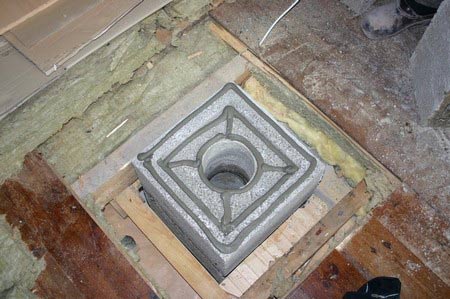 Another block has been added to the chimney. Here you can see the pattern in which the lip glue is to be placed between the blocks. The whole Scancore chimney is bonded together with lip glue like this.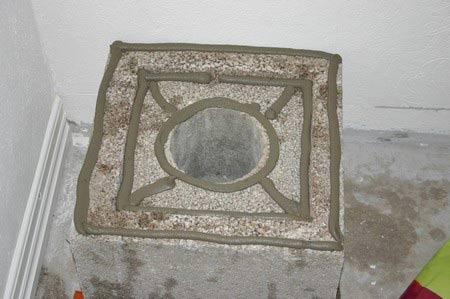 A closer view of how to place the lip glue. One bag of lip glue is enough for about 10m of chimney and you get a free piping bag with every full chimney system ordered.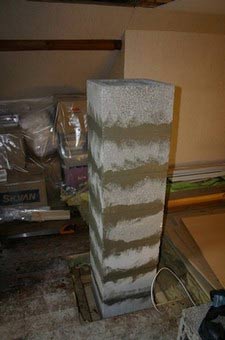 The stack is progressing upwards through the loftspace.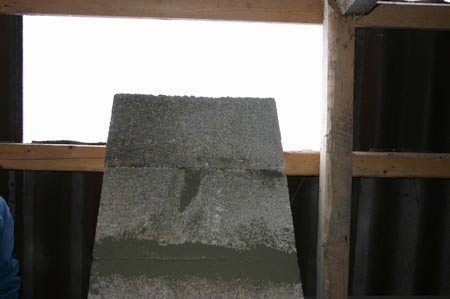 A hole has been made in the roof and the Scancore single block chimney is nearly through it.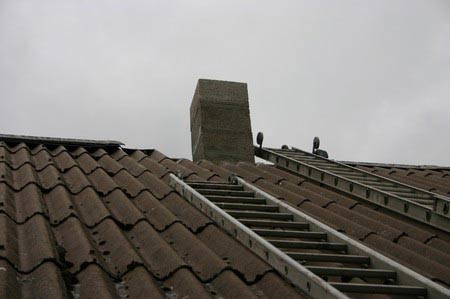 The chimney stack has now come through the roof.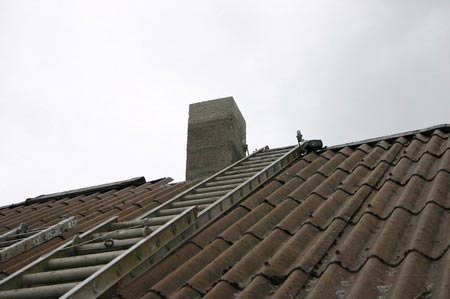 And here is another view.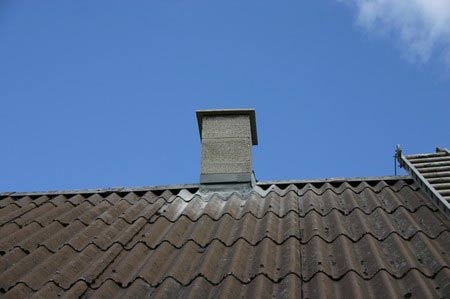 Ridge and roof tiles have been replaced and a flashing added to the chimney stack. The Scancore chimney is now water tight to the roof. A capping for render has also been added to the stack.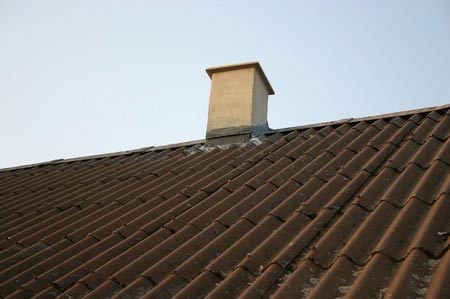 The stack has been rendered with a waterproof render. All that remains to be done outside is to add a DFE chimney pot or chimney pot and rain cowl.