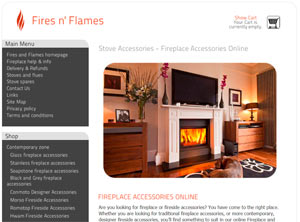 Now that you have your stove it is very likely that you will want some accessories. Some fireside accessories are practical and very useful whilst others may be to set the scene and give a certain look or feel to your setting. We have a few stove accessories available here on Stovesonline (see the bottom 4 items on this page, the moisture meter, Phoenix firelighter, Stirling Engine stove fan, and the FlammenPilot) but we also have a dedicated stove and fireplace accessory website: Fires'n'Flames.
Fires'n'Flames is a shopping cart site where you can buy your fireside accessories straight away.
Fireplace screens and guards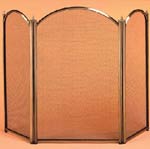 A fireplace screen, spark guard or nursery guard can be very useful. If you want to run the stove with the door open then a fire screen will help stop sparks from flying out into your room. A guard can also help keep children away from the fire. For small children a nursery fireguard can be used - this is a big fireguard that protrudes into the room ensuring that small children cannot get close to the hot stove.
Log baskets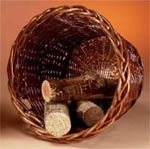 I really like woven wicker log baskets - aside from being useful for filling with wood, kindling, paper and an axe they also look great. If you have a more contemporary setting then perhaps consider something a bit more modern like a metal log carrier.
Fireside tools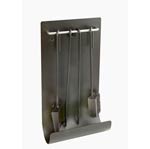 Fireside tools usually come in a set. The most common tools are a fire poker - to poke around in your fire with, push logs around, etc, a pair of log tongs to move burning logs around if needed, an ash brush and an ash shovel. There are various styles available. Pictured here is a Morso fireside tool set - Morso make some of the most modern looking and elegant fireside tools sets.
Or the following accessories are available right here on Stovesonline: