Most companies send out Christmas cards and gifts. We have decided to donate some money to charities which really need help. If you would like to help donate and help someone this Christmas, please click one of the links below to find out more. Here is what we have done to help this Christmas:
POTENTIAL ENERGY (FORMERLY DARFURSTOVES)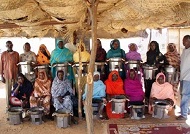 We donated towards 10 stoves for displaced people in Darfur
- thousands of people in Darfur live in makeshift camps. The stoves use 75% less fuel which means less risk to those gathering wood outside the camps and less deforestation.
Find out more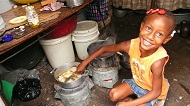 TREES WATER PEOPLE
We donated towards cookstoves equivalent to 15 fuel efficient stoves in Haiti (the actual money may be spent on another cook stove program as they run a few).
Trees water people are a very down to earth charity making real changes for the better in people's lives:
Donate yourself or find out more
KIDS FOR KIDS

We donated the equivalent of 6 goats, 2 blankets & mozzy nets, and the planting of 40 trees in Darfur
. Kids for kids run various projects in Darfur, one of which involves loaning a group of goats to a family. The goats produce milk and, of course, kids. They are then passed on to the next family and the young goats stay behind. Exponential goats basically!
Donate yourself or find out more
Have a great break and enjoy the time with your family and friends. Christmas is also about generosity and kindness whether that is directed towards someone in the street or whole families in Darfur.

Happy Christmas from Stovesonline.