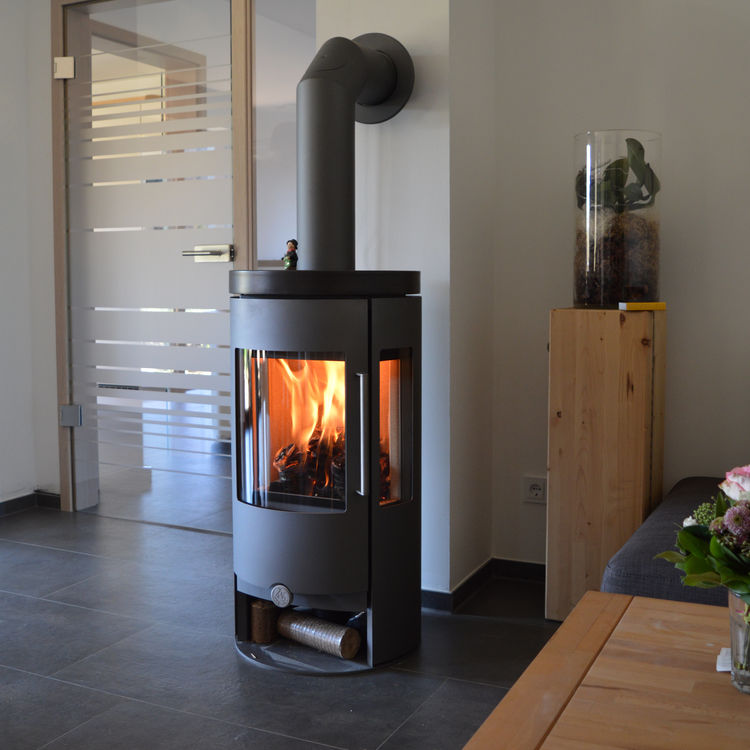 This is one of the early contemporary Dan Skan stoves - not available with soapstone cover but it can certainly hold itself in the contemporary world of highly efficient wood burners.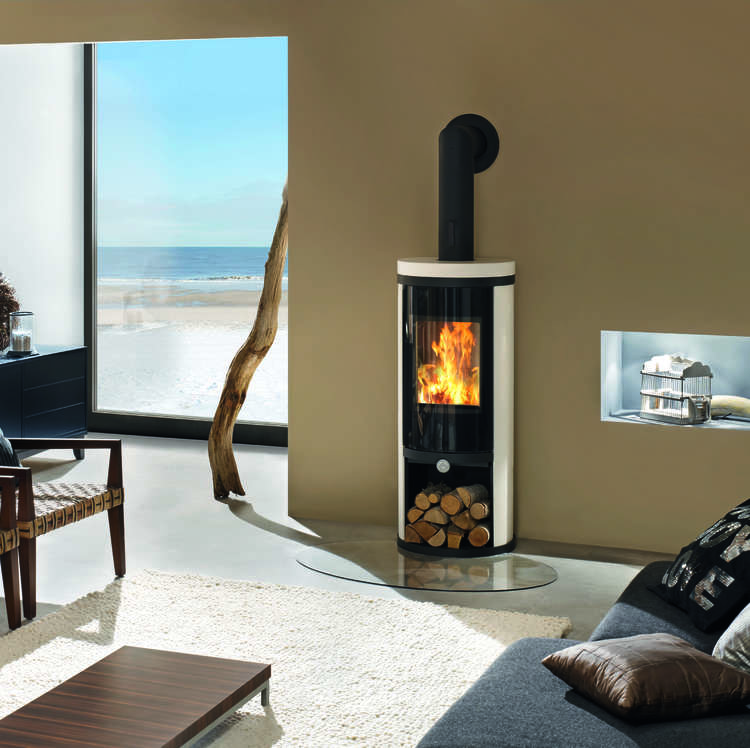 Is it a work of art? Is it an efficient heating machine? I would say it is both - The Dan Skan Danos is available with a wide range of options.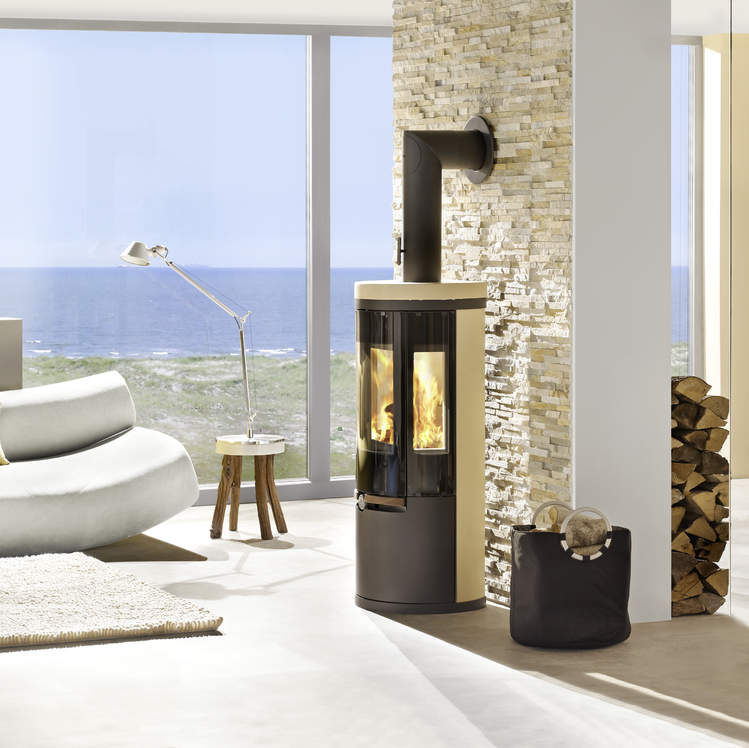 The Dan Skan Modus 120 stove will run at 2-7kW and has a beautiful view of the flames. Like other Dan Skan stoves it's a top end, modern and efficient wood burner.