Who am I at Stovesonline?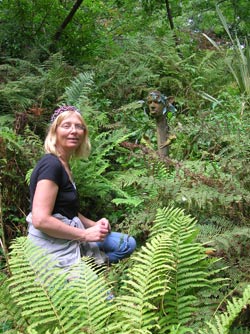 Hi my name is Susi and I work on the general phone line for stovesonline. As part of a family based stove company we started locally doing installations and restoring antique stoves.

I grew up in Denmark where the cold winters meant nice evenings spent in front of wood burning stoves after snow activities.

As well as working with stoves I have enjoyed work nursing, playgroup teaching and building.
My life in general
I live with my husband and teenage daughter plus cat dog, pony, and chickens in a small village in Devon.
I enjoy oil and water colour painting, walking and swimming & would like to fit as much as possible into my life. You can see some of my paintings on my website www.devonart.co.uk
My stove
I have a Morso Panther in my living room - and absolutely love it.
During the winter months it is always lit of an evening and it is just a very easy fire to light and keep going.
I used to have a Wamsler range cooker in the kitchen to run the central heating and do the cooking on - I have now changed it to have a Klover 120 smart cooking range installed under the RHI - less work and very effective!