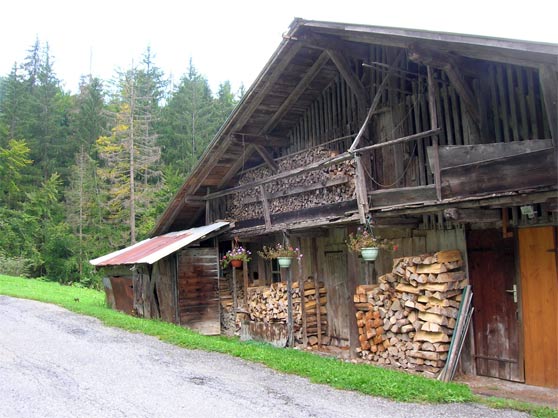 When I was walking in the French Alps a couple of weeks ago I was reminded that now is a good time to get your wood supply in, ready for next season. This will allow the logs time to dry out to a moisture content of below 20%, which is what they need to be.
I had stopped for a picnic on the outskirts of a little hamlet when I could hear much joviality coming from a nearby sawmill.
A family had come together to collect wood from their woodland ready for the next cold season.
There were a couple of young men with chainsaws doing the felling and the older generation were on hand with tractor and buckrack to collect the timber.
This was then being taken back for sawing into short log lengths ready for splitting, presumably to be done back at their individual homes.
So, may this be an incentive, why not organize a 'wood collecting' party with your wood stove friends? With a good picnic and some games for the children, what could be nicer. Let's learn from our French cousins in the Alps, 20% ou moins!