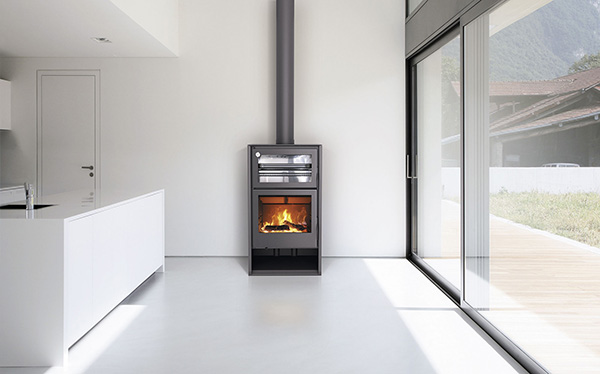 You can now find the funky Carbel stoves on the Stovesonline website insert and free standing stoves.
My favorite insert and free standing is the Atlas Carbel model it is already Ecodesign ready and has a generous oven so while the stove is on the oven above will get hot and you will be able to heat your dinner.
Sune Nightingale comments; "ovens in wood burners often seem to be quite small and I like the generous oven size on the Atlas Carpel. I can easily imagine myself relaxing in company of family or friends while dinner is gently cooking above the flames of the fire."
With a thermometer and middle rack inside oven the cooking temperature can easily be managed.