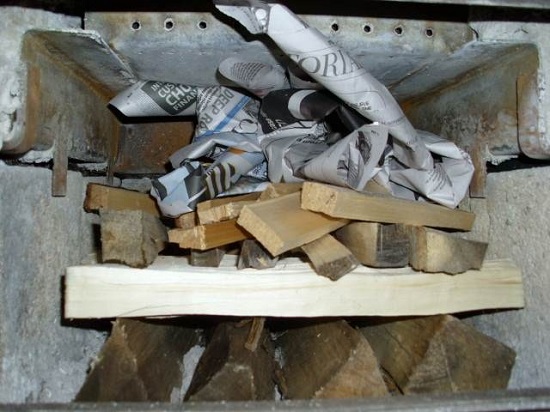 No doubt over the centuries different civilizations will have developed their own tried-and tested way of lighting their fire.
Many of us, particularly those who were in the scouts or guides, will have built a fire 'tipi-style'.
Little twigs, or dry kindling are stacked together with possibly a few sheets of newspaper in between. Larger pieces of wood are then added as the fire builds.
Another way to start lighting a stove is the 'Upside Down Fire' way.
With an upside-down fire the larger logs are put at the bottom of the fire with smaller pieces laid on top.
Place the logs close together remembering that a wood burner does not need any air from underneath in order to light air from above is enough.
The larger logs are then followed by a layer of smaller logs on top.
You work you way up to small bits of kindling and bits of paper or fire lighter, set a match to it and watch the flames!
Not only does it light very easily but the fire will also keep going for ages with no need to reload for quite a while.
Some people do a variation of this in that they place 2 bigger logs apart with fire lighter or paper in between the the smaller kindling on top.