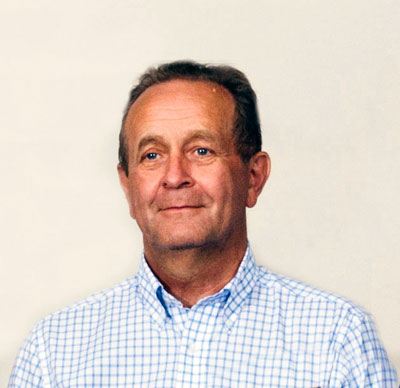 I am very sad to say that Bob Jones died early on Saturday morning. Bob had been fighting cancer for many months with the most stoic, indomitable, yet humorous attitude. The medical journey had many ups and downs but throughout he maintained his stubbornly resolute attitude – I hope that I could just come close to that if I was in the same situation.
Bob was manager at our warehouses near Gloucester. He made sure everything was in stock, kept the warehouses mega-organised and squeaky-clean. He could actually turn his hand to anything - he worked on improving existing products, finding new suppliers, and developing new lines, and if anyone in the firm went to him with a problem, he'd come back with the solution.
Bob had a proper Bristol accent and an excellent wry sense of humour to go with it. He could seemingly handle any situation which he was presented with. He would not hesitate to be blunt when it was needed, but because he spoke from knowledge and experience nobody minded that. He was a grafter of the old-school variety, of a calibre seemingly rare these days.
He was a pleasure to work with. We had many plans together for future developments and improvements and it is a great shame that he will not be here to help bring them to reality.
We will all miss him.