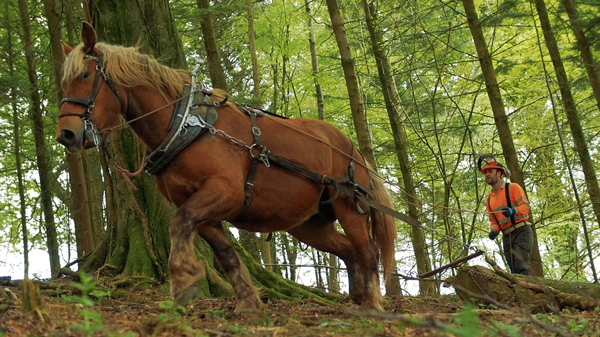 The Hillyfield project produces sustainable firewood and has the backing from many members of the forestry commission.
The woodland has been managed in a low-impact manner, even using a traditional work horse to move the logs. The alternative to this approach which the Dartmoor Trust are trying to force is that it is 'managed' in a commercial fashion. This means contractors come in with heavy machinery and clearfell whole areas, stripping them and leave the earth barren. The Trees would then be taken away and for woodland like this, with poor access and steep slopes it would actually cost them more money than the value of the wood. So the biodiversity of the woodland is damaged for no gain. It also blocks any multi-use - for example extracting high value timber AND lesser value firewood from the same trees, and provides less employment.
So basically this is a planning decision which is stopping the sustainable management of viable woodland.
An update: Hillyfield were successful in their appeal and we hope that this heralds the start of better co-operation and understanding between the National Park Authority and landownders running sustainable businesses there.