Burning wood results in lower CO2 emissions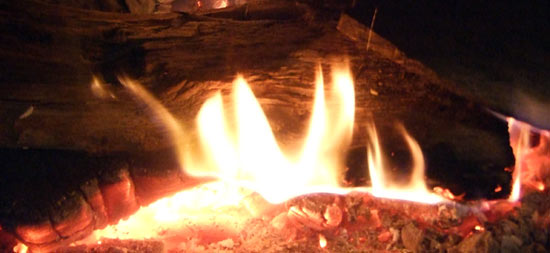 As we are all increasingly aware CO2 emissions from fossil fuels like coal, oil and gas are resulting in global warming. We need to reduce our use of fossil fuels. Burning sustainably sourced wood results in far lower lifecycle CO2 emissions than if you burn coal (or oil, or gas). When you burn wood the CO2 that the tree took in from the atmosphere is released again. But because sustainably growing wood is a continual process the tree that was cut down to make your wood will already have been replaced by another which is absorbing CO2 again. Therefore the end result is no nett gain in CO2 levels.
However the processing and transport of the wood usually results in some emissions so wood burning is not totally carbon neutral as many people try to claim, but it is a very low carbon form of heating.
Wood smoke also contains less suphides than coal smoke, although is does contain some.
Pages about wood:
CO2 comparison of fuels
How to dry and season firewood
What wood is best to burn on a woodburning stove
Lighting and using in a woodburning stove
A chart of the best woods to burn on your woodburning stove
A list of the wood burning stoves on our website
Search for local UK firewood suppliers


Read about the other ways in which we are trying to make Stovesonline a more sustainable business.