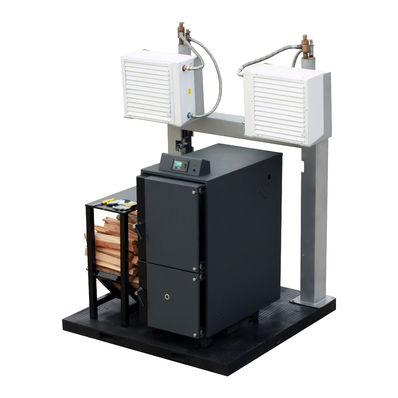 Arikazan L-Dragon Log Gasification Warehouse Fan Heating System
You can use our Flue Design Service to have your chimney system designed by our experts, it's all included when you choose us.
A stove is the cosy heart of a home and a big investment - we'd like to make sure that everything's right for you.
Next generation Ventum log gasification boilers are now on a portable platform so you can move them with a forklift to provide hot air via a high efficiency log gasification technology.
High Capacity Blowers Expansion Tank: Dragon series platforms have their own closed expansion units.
Portable platform: Easily moved with a fork lift
Flex Hoses: Apparatus are equipped with  Flex Hoses.
Calorimeter: With the optional calorimeter you can monitor heat production.