Coloured Glass Stove Floor Plates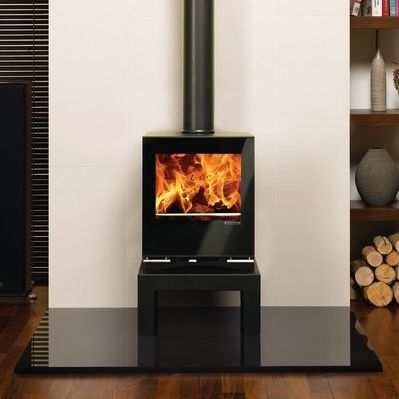 We can now supply a full range of coloured glass floor plates, including black, grey, red, brown, orange and purple, whatever colour takes your fancy. You may wish to match the floor plate with a piece of furniture, curtains, or a painting on the wall.  By having a coloured glass floor plate the area directly around the stove becomes more clearly defined, so adding extra impact to the room.  You may choose a colour that blends with the stove, alternatively, you may decide to go for a complete contrast.
Step 1  Choose your stove
Step 2   Choose the shape  and size of floor plate (840 x 840mm is the minimum recommended size for a freestanding stove)
Step 3   Choose the colour of floor plate
Our coloured clear glass floor plates are made of 12mm Toughened Float Glass.
The prices below include delivery to most UK addresses, although delivery surcharges apply to some areas.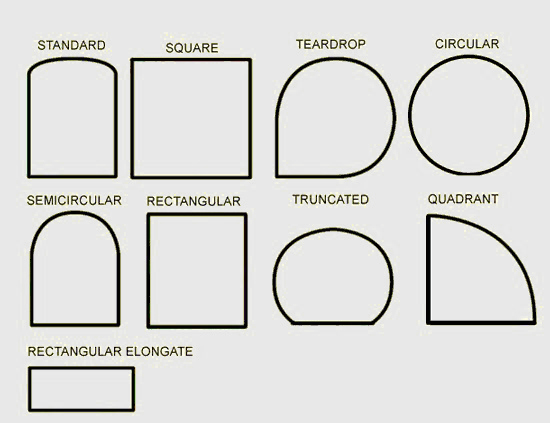 | Model | Width | Depth | |
| --- | --- | --- | --- |
| Coloured Glass Hearth Plates | | | |
| CIRCULAR GLASS HEARTH PLATE | 1150mm | 1150mm | |
| INSERT STOVE GLASS HEARTH PLATE HALF MOON | 900mm | 450mm | |
| INSERT STOVE GLASS HEARTH PLATE ( RECTANGLE WITH ROUNDED CORNERS) | 1000mm | 300mm | |
| INSERT STOVE GLASS HEARTH PLATE ( RECTANGLE WITH SQUARE CORNERS) | 1000mm | 300mm | |
| QUADRANT GLASS HEARTH PLATE | 1000mm | 1000mm | |
| RECTANGULAR GLASS HEARTH PLATE | 800mm | 950mm | |
| SEMI CIRCULAR GLASS HEARTH PLATE LARGE | 1000mm | 1200mm | |
| SEMI CIRCULAR GLASS HEARTH PLATE SMALL | 840mm | 840mm | |
| SQUARE GLASS HEARTH PLATE | 900mm | 900mm | |
| STANDARD GLASS HEARTH PLATE LARGE | 1000mm | 1200mm | |
| STANDARD GLASS HEARTH PLATE SMALL | 840mm | 840mm | |
| TEARDROP GLASS HEARTH PLATE | 1000mm | 1000mm | |
| TRUNCATED GLASS HEARTH PLATE | 1100mm | 943mm | |
| Fitting of a glass floor plate | | | |