Hunter double sided stoves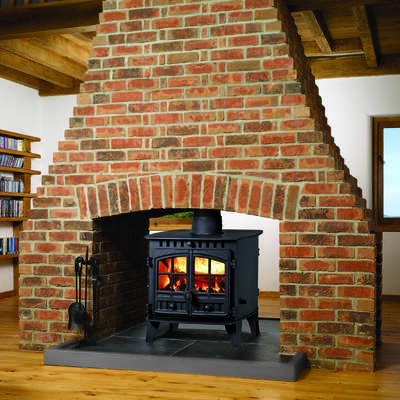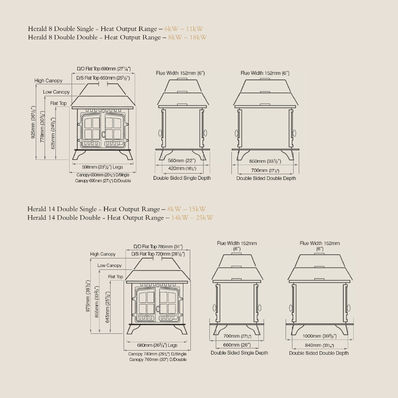 Double sided stoves are ideal for fitting in central chimney stacks where each side of the hearth is visible. Some people have the chimney stack in an open plan room whilst others have the hearth in two separate rooms with the stove visible from both sides.
Hunter stoves are relatively traditional looking, and can come with plain doors and single doors. This single plain door option costs no extra and makes the stove look more modern and simple. 
The Hunter Herald double sided, double depth stoves are double the depth of the one sided Herald stoves. This means that they have a higher heat output as you can put a lot more fuel into them than into the single depth stoves. I like the proportions of the double depth stoves, but being twice as deep as the single sided stoves they do need quite a bit of space for installation.
You can restrict your search to certain flue diameters