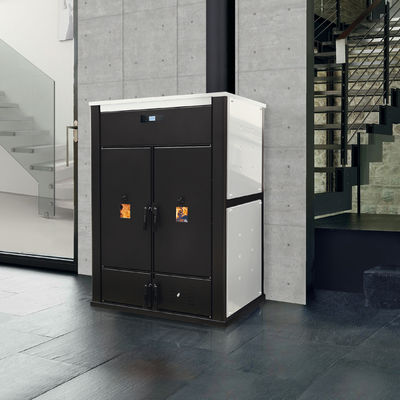 Klover BiFire Utility Log and Pellet Boiler stove
Our wood pellet boilers are installed via the Firepower network of trained dealers and engineers that cover the UK and S. Ireland. Contact us by phone on 0800 246 1250 or by sending us a message and we can answer any initial questions you may have, and then put you in touch with your nearest Firepower engineer.
The Klover BiFire utility has the option to switch over to use wood pellet automatically when you run out of logs.
Height

1310mm

Width

900mm

Depth

656mm