Tel:
01404 892 892
Stovesonline Warehouse, Flightway, Dunkeswell Business Park, Dunkeswell
,
Honiton
,
Devon
,
EX14 4RD
UK
Our stove showroom is closed from Monday 12th February 2018 for a complete refurbishment.
Please contact Craig, our warehouse manager to make an appointment to view or purchase a stove from the warehouse.
If you wish to view a particular stove, to discuss flue design or get technical advice on the installation of an insert stove or a central heating stove; then please contact us before your visit on 01404 892 892 or 0845 226 5754. This is to ensure we have the correct stoves or stove expert here to meet you.
You can purchase direct from our warehouse and we can load stoves into your vehicle.
Please remember our stovesonline sales and technical team are in the office 9am-5.30pm Monday-Friday and Saturday 9am-5pm on 0845 226 5754.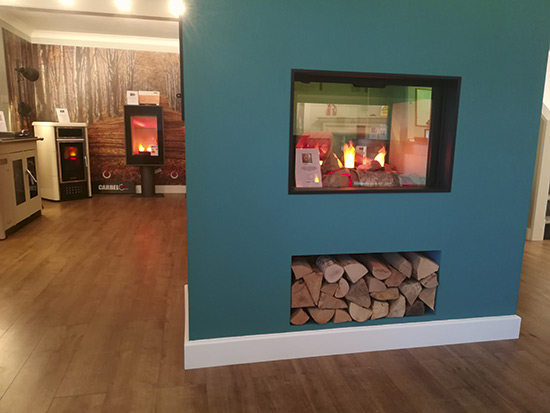 Make a day of it: there is a friendly cafe to get a cup of coffee and sandwiches, or the Aviator bar if you want a sit-down lunch. Dunkeswell is the site of an airfield so you can also watch lots of different types of planes take off. If you are after more adrenaline then you could talk to us about stoves and then do a parachute jump with Skydive UK Ltd or go cart racing at Mansell Raceway.