We are a family business that has been making, repairing, selling and installing woodburning stoves, multifuel stoves, and woodburners for over thirty years.

We don't just sell stoves, spares for stoves (both woodburning stoves and multifuel stoves), and a full range of flue pipe, we also give stove related advice and after-sales support for new and regular customers.
Talk to the stove specialists 0845 226 5754

We are open on Saturdays.
Orders can be placed using the Fast Track form

By combining our stove expertise with discounted prices, we can ensure that you will get the perfect stove, whether you are looking for a woodburning stove or a multifuel stove, with the right flue, delivered to your door anywhere in the UK, and all for the best price possible.
Stoves, wood burning stoves, multifuel stoves, woodburning stoves, UK
STOVES ONLINE Ltd, ENGLAND, UK
0845 226 5754 | 01803 712316 | 01308 458938 | 01580 201385

RHI Payment Increase and Grant
The government have announced a doubling of the Renewable Heat Incentive to £2,000 plus a grant from next May of 12.2 pence for every kW used for seven years if you fit an MCS accredited wood or wood pellet stove. For further details see the Klover Pellet Stoves and the Broseley Evolution 26. Plus the stove, flue and installation will be at just 5% vat and you'll be using a fuel that is over 30% cheaper than oil or electricity.
Stove Design Service for Woodburning Stoves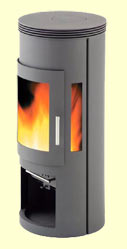 We design stove installations from simple fireplace fittings to complete new double skin insulated flue systems and advise you exactly what you'll need for the job of installing your stove and how much it will cost. That way you can have the stove arrive at your home complete with everything necessary to install it, and if needed, we liaise with yourself or your builder to make sure that everything goes smoothly. To get started see our Flue Design Service
Woodburning Stoves and Multifuel Stoves at Trade Prices.
Due to our quality of service plus the prices we charge for the various types of flue pipe and multifuel and woodburning stoves that we retail, many of our customers are trade.
We are currently seeking Competent Person heating engineers in the UK.
Please register your interest here