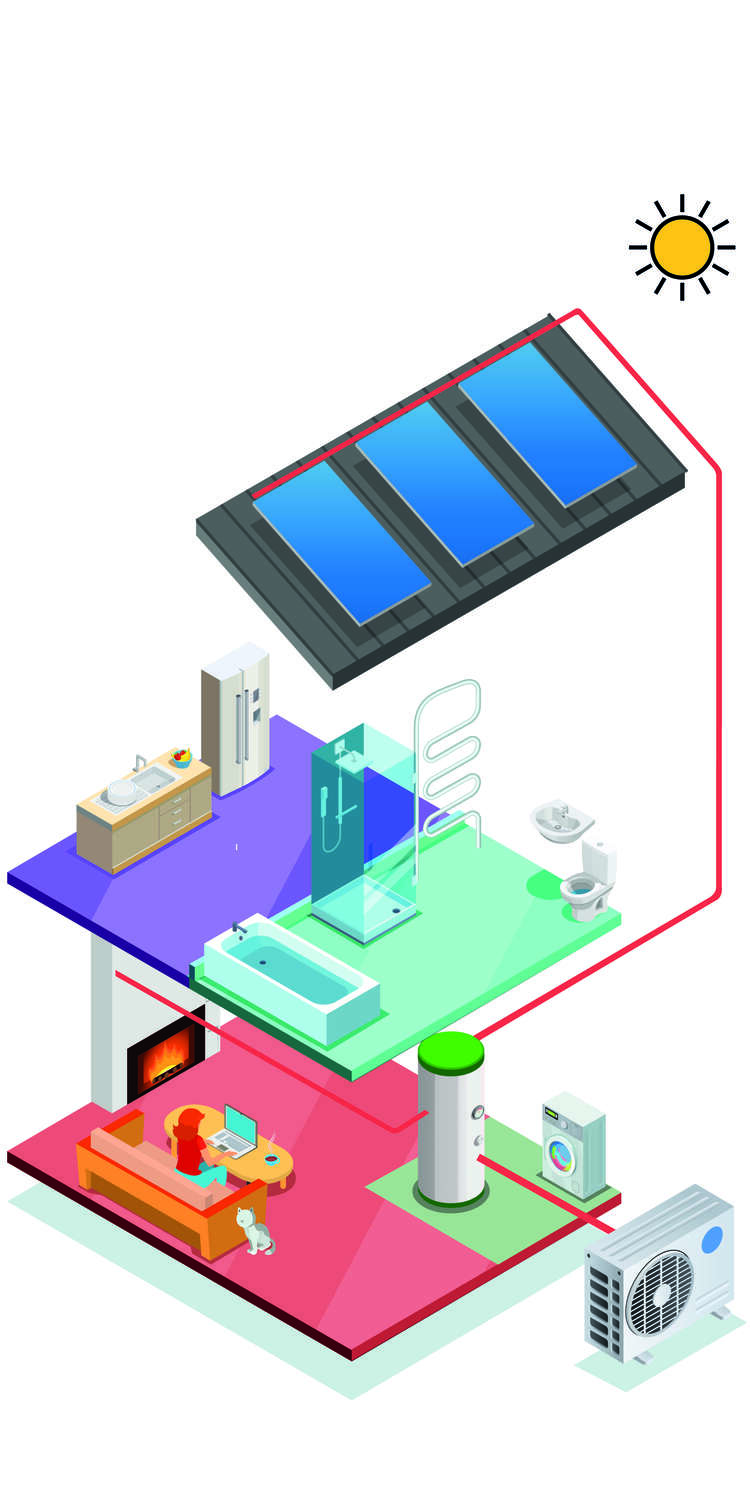 Heating System Design
Are you considering powering your home with a wood pellet boiler, heat pump, or other types of renewable energy? If you are then system design is vital. It's the process of making sure that each element is of the right size and type, that each part will work well on its own and together, and of course that it's all safe.
Working with your installer.
An experienced and knowledgeable installer is vital for such an installation and our technical team are always happy to work with them to advise on system design, to ensure that they are conversant with everything they are installing and to answer any questions they might have.

How does it work?
When you come to us wanting a renewable heating system, whether that is just a wood boiler stove or you want to integrate a pellet boiler or heat pump, the first thing we'll need to know is the heat load of your house. This is the heat needed to keep your house warm when it's very cold outside. Once we've done that calculation and know what it is you are wanting to achieve then we can work out exactly what hardware you'll need to create an effective and efficient system.
We'll supply you with a components list and accurate costings for each individual part. We are also happy to provide your installer with a plumbing schematic that will give him a clear idea of the components we'll be supplying and the layout they need to be aiming for. They can then adapt that schematic to your particular situation.
To get started we will just need some simple details about you and your home.


Start your Heating Report