Showroom & Warehouse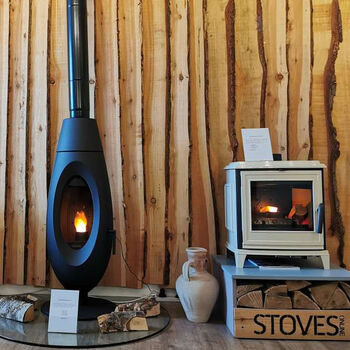 Our showroom at Dunkeswell is open on weekdays from 9 am until 4 pm. If you would like to see the stoves in person, a member of the warehouse crew will be happy to show you around. Additionally, our sales and technical teams can be reached by phone if you need more information about a particular stove or installation.

Stovesonline Warehouse

Flightway
Dunkeswell Business Park
Dunkeswell
Honiton
Devon
EX14 4RD

Our stove showroom is attached to our Warehouse in Dunkeswell near Exeter. We have many different makes of woodburning stoves, multifuel stoves and boiler stoves on display, as well as Energystore thermal stores, flue pipe and other fittings and components. We also have MCS accredited wood pellet boilers and stoves on show. This is a great opportunity to take a close up look at the stoves you are interested in before choosing the perfect one for you. With prior arrangement we maybe able to unpack any models you wish to view.
If you wish to look at particular stoves or to discuss the details of your flue design or get technical advice on the installation of an insert stove or a central heating stove, then you must contact us before your visit on 01404 892 892. This is to ensure we have the correct stoves or stove expert here to meet with you so you don't waste your visit.
Make a day of it: there is a friendly cafe to get a cup of coffee and sandwiches, or the Aviator bar if you want a sit-down lunch. There is an airfield at Dunkeswell so you can watch lots of different types of planes take off. If you are after more adrenaline then you could talk to us about stoves and then do a parachute jump with Skydive UK Ltd or go cart racing at Mansell Raceway.

Please remember our stovesonline sales and technical team are in the office 9am-5pm Monday-Friday and Saturday 9am-3pm on 0800 246 1250.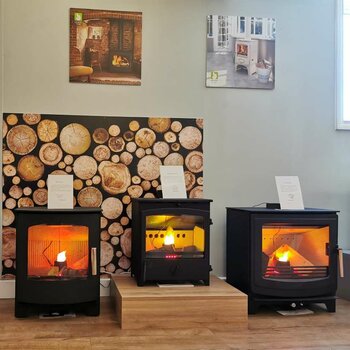 Our Warehouse

We try to make sure that we have what you want, when you want it, and so we keep a large stock of stoves and parts in our warehouse. We run our own stock management service and your order is picked and packed by our own team. Once the order is checked, packed and wrapped it then goes onto the outgoing racks ready to be collected.
As well as stoves we also have large stocks of other components needed for your project including full chimney systems, thermal stores, and so on.