Twin wall flue
Clearline Twin Wall Flue is a stainless steel insulated flue system designed for solid fuels, oil and gas and we consider it to be the best prefabricated insulated flue system on the market. It comes as AKW available for 125mm, 150mm, 175mm and 200mm flue systems.
Clearline has been designed by people who install flues every day and this is reflected in the ease with which it goes together, its comprehensive list of components and its neat, clean-lined look once it is in place. 
Clearline has been tested at a working temperature of 600℃, which is 150 degrees higher than most systems, as well as passing soot fire tests at 1000℃, all to ensure that it is completely safe in any environment.
As well as being one of the best looking and safest systems on the market, Clearline twin wall flue is also exceptionally good value for money.
Our flue experts are here to help and will guide you through exactly what you need to get your stove installed quickly, safely and without breaking the budget.

Click on the Flue Design Service, enter the basic measurements and we'll come back to you with a complete list of components and detail exactly what it will cost.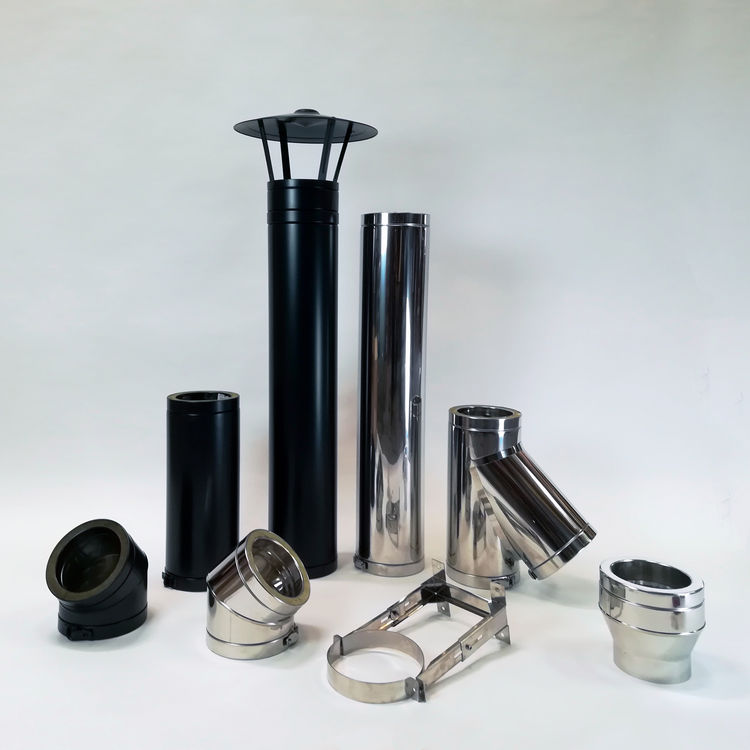 Available in a matt black or a stainless steel finish, Clearline AKW twin wall flue lets you quickly, and safely, make a new chimney for your stove.