What is Airwash in a stove?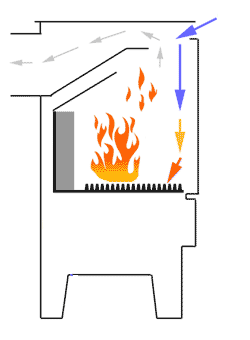 Airwash
stoves take in air from above the stove window and pass (or 'wash') it over the surface of the window. This helps keeps the flames and gasses in the stove off the window itself as there is a layer of air protecting it. Less tar is deposited keeping the window cleaner.
Nearly every stove these days come with Airwash, browse through our
wood burning stoves
(in the technical spec. we list whether the stove has airwash or not).