Brands of coal you can buy in the UK, phurnacite, ancit, taybrite
There are many makes and brands of coal available in the UK, here are three of the most widely available high quality UK coals.


Phurnacite coal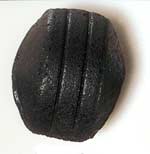 For well over sixty years, Phurnacite has retained its position as the country's first choice of smokeless fuel for roomheaters, boilers and cookers.
This long time favourite is manufactured from anthracite to produce a hard compact briquette with an outstanding heat output and efficiency ideal for modern solid fuel central heating systems.
Phurnacite burns slowly and consistently and can be banked to slumber throughout the day and overnight.
Ancit coal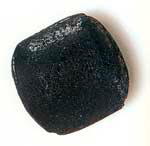 High quality anthracite is processed to produce Ancit, the nation's premium equality smokeless fuel for roomheaters, boilers and cookers. The hard, clean long-burning briquette is easy to light, has an exceptionally high heat output and leaves very little waste. Whether heating one room or a house Ancit gives all the heat you need, when you want it. In boilers it burns slowly and steadily for long periods and recovers quickly after slumbering overnight. Ancit burns with a consistent, easily controllable and even delivery of heat which enables cooks to achieve perfect results every time. It is specially recommended for solid fuel cookers
Taybrite coal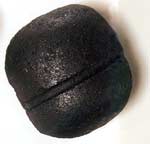 Taybrite is recognised as an efficient cost effective smokeless fuel offering excellent value for money for room heaters, boilers and multi-fuel stoves.
Made from anthracite, taybrite is a tough, compact briquette, burns economically and gives long lasting heat. It leaves little ash and is easy and clean to handle. Properly banked it will last through the night and recover easily the next morning. You can recognise taybrite by the off-centre groove running across the oval.