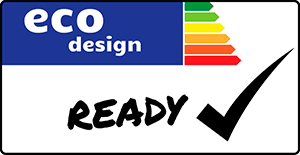 Ecodesign sets out strict limits on emissions and minimum efficiencies for wood burning stoves. The legislation is due to come into force in the UK in 2022, but we're going one step better by adopting EcoDesign a year ahead of schedule. We're already phasing out non-EcoDesign stoves and by the end of 2021 we will only sell EcoDesign stoves (apart from any last few remaining models). Stove manufacturers are responding well to this and so there are already many models that meet the regulations ready for EcoDesign. For example all Opus stoves are already EcoDesign Ready.
You might like to read more in depth information about Ecodesign regulations for stoves.
Browse through the EcoDesign Ready stoves below, and do remember we are here to help you with any questions.