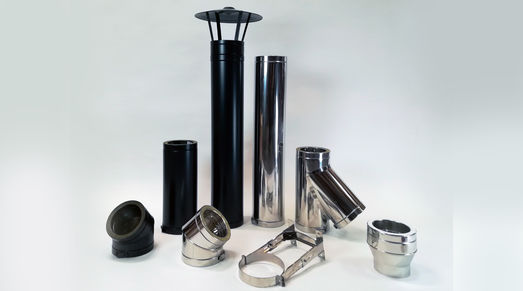 Flue designer job
3 months ago
Full time, 40 hours a week
Competitive salary depending on knowledge and experience.
Role Overview
The role is part of our technical team, helping customers plan their stove installation, with particular responsibility for designing the flue system. The position combines both advice and sales as well as product and customer support. You will be giving homeowners help on installation and overcoming challenges, both on the phone and by email, as well as selling flue systems.
Experience & Skills
Some general building and installation experience is needed but detailed training in stoves and flue design will be given. The most important assets you'll need will be the ability to learn, to work as part of a team and to enjoy helping people. Relevant experience would be a plus, but we will provide training and support for you to learn how to design safe and effective flue and chimney systems, which will involve practical hands-on installation placements.
What's on Offer
We are a family-run business, based in Devon, and supply the largest range of MCS registered wood pellet boilers in the UK, as well as Ecodesign compliant wood stoves, heat pumps, thermal stores and hydraulic parts to our UK-wide network of partners.
We have a long history and a reputation for great service that we like to follow through on. Our systems are robust and designed to maintain quality.
We're a friendly team to work with, like to do the job right, and like to support each other in our jobs, and on a personal basis too.
Whilst the team do have a reasonable influence already on how the business is run and future directions we take, we are also investigating becoming an Employee Owned organisation. This would give more say to employees via an Employee Ownership Trust, and everyone also gets an additional tax-free bonus allowance - which effectively increases everyone's wages a little.
Sustainability
Sustainability is important to us. We've recently added in Carbon Auditing to our accounts procedure and we're now proudly an Operationally Carbon Neutral company.
Adopting Ecodesign legislation a year ahead of schedule we will next look to further reducing the particulate emissions of the wood appliances we supply, and we're moving further into supplying heat pumps to help our network further reduce the UK's domestic heating carbon emissions.
Location & details
You need to be based in the South West. Initially you'd be coming in to work side by side with other members of the team but once you have the knowledge and experience you would be working from home.
Fulltime, Monday-Friday, 9.00 - 5:30.
30 days holiday a year (including bank and national holidays).
2 "duvet-days" - which are ad-hoc time off that you can take as long as the rest of your immediate team agree.
Pension scheme.
Competitive salary depending on knowledge and experience.
For more information please contact Shirley Johnson, shirley@stovesonline.co.uk, 01803 864561