Please enter the following measurements for your register plate. We will ask for some personal details such as your name and contact number and email address on the next page and finally you will be given a reference number for your flue liner enquiry.

** If you also want a flue liner system as well as a register plate then start by filling in our: Flexible chimney liner application form
Once you have filled in the chimney liner form you will be automatically redirected back to this register plate form.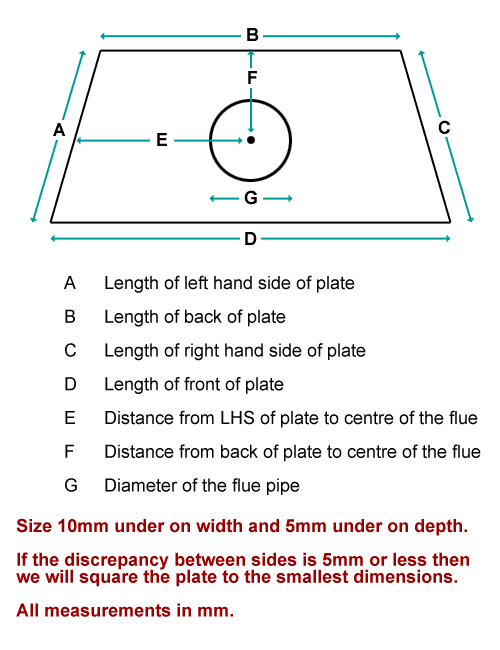 Please enter measurements in mm