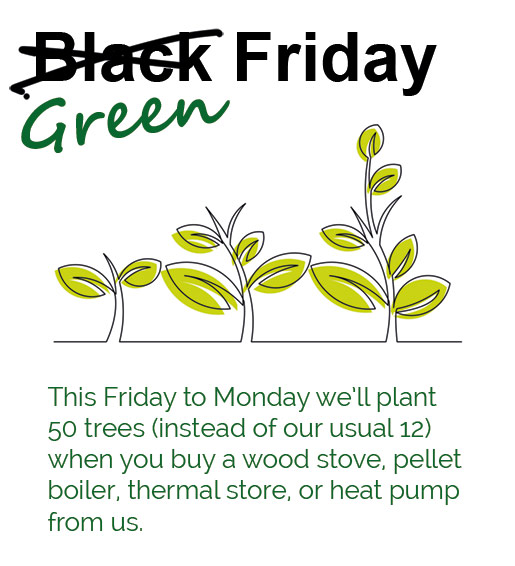 Green Friday
2 years ago
We normally plant 12 trees for every wood stove, wood pellet boiler, thermal store or heat pump that you buy from us. This Friday, Saturday, Sunday and Monday we'll be upping that to 50 trees.
Trees have so many environmental benefits which you can read about on our tree planting page
Improved efficiency and decarbonising of energy is not keeping pace with our increased consumption. The result? Steadily increasing greenhouse gases. So a Black Friday sale didn't sit easily with us - we wanted to make a more positive contribution, and this is it.