Inset Stove Chamber Vents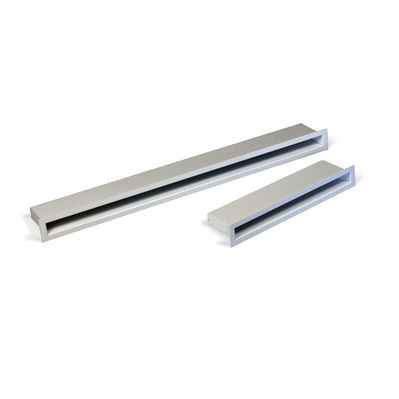 Some insert stoves require a ventilated enclosure. We can supply white metal convection slot-vents and grille-vents for the enclosure. The long slot-vents are 60mm high, and come in 400/ 600/ 800/ 1000mm lengths.
The 8-bar low level grille-vents are 395 x 165mm, and the 3-bar high level grille-vents are 400 x 175mm.
Talk to our technical dept. to see which ones you will need.

These vents are usually hidden in log stores below the stove, side-shelving units, on the chimney breast returns or in a shadow-gap.