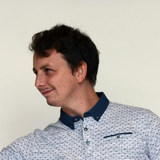 Jamie Bennett
Renewable Heating Manager
Jamie is a time served heating engineer so if your project involves central heating and hot water then he is the person who will help with that.
My names Jamie Bennett and I head up the technical team. I have been working in the renewable industry since 2008, starting out on wood log and wood pellet heating. My main role is to offer technical support to all our clients, as well as carrying out heat load calculations and system designs to bring all renewable products together.
Renewables is never idle, it is forever moving forward which makes the job very exciting.
My family home is heated by an Air Source Heat Pump, and although we don't have a stove in the house, we do have a wood pellet BBQ which we use all year round.