Smoked glass stove floor plates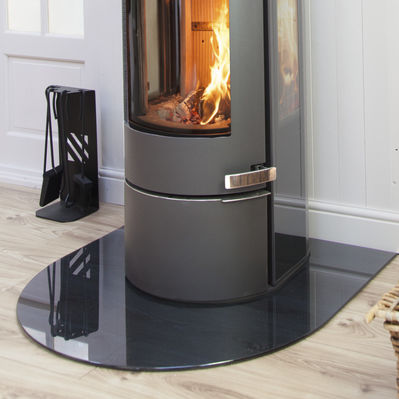 Our Smoked Glass Floorplates from Westfire are made of 12mm toughened glass and are suitable for all stoves that are suitable for a 12mm hearth.  If you are not sure, please give us a ring and we can advise.  A Circular Floor Plate is most suited to a cylindrical stove that is being sited centrally along a wall, while the Teardrop Floor plates are ideal for corner installations.  We would recommend the Semi-Circle shape for cylindrical stoves. Please note building regulations recommend a freestanding minimum hearth size of 840mm x 840mm, please check with your installer that your floor plate will comply.
Smoked Glass floor plates are subject to a £35 delivery charge to most UK addresses, unless shipped with a Westfire stove.

There are four different sizes and shapes, see small pictures below.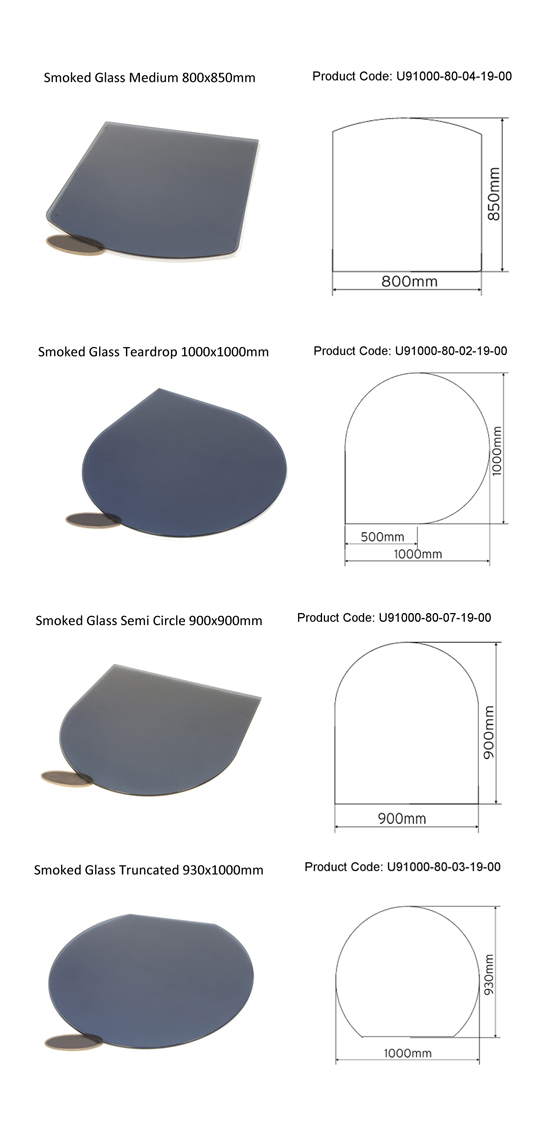 | Model | Width | Depth | Price | |
| --- | --- | --- | --- | --- |
| Smoked Glass Medium 800x850 mm | 800mm | 850mm | £315.00 inc. VAT | |
| Smoked Glass Semi Circle 900x900 mm | 900mm | 900mm | £350.00 inc. VAT | |
| Smoked Glass Teardrop 1000x1000 mm | 1000mm | 1000mm | £350.00 inc. VAT | |
| Smoked Glass Truncated 930x1000 mm | 930mm | 1000mm | £350.00 inc. VAT | |