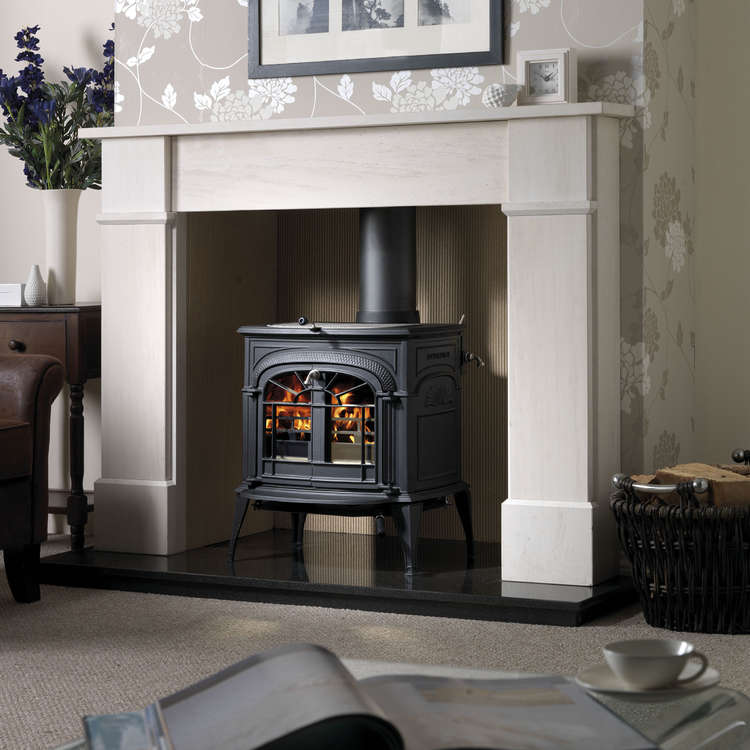 One of the classic Vermont stoves, the Intrepid is popular with existing and new owners alike and the woodburner is now Defra Exempt. The Vermont Intrepid has the trademark window tracery, firechamber catalyst, optional warming shelves and is available in a range of fine enamelled colours.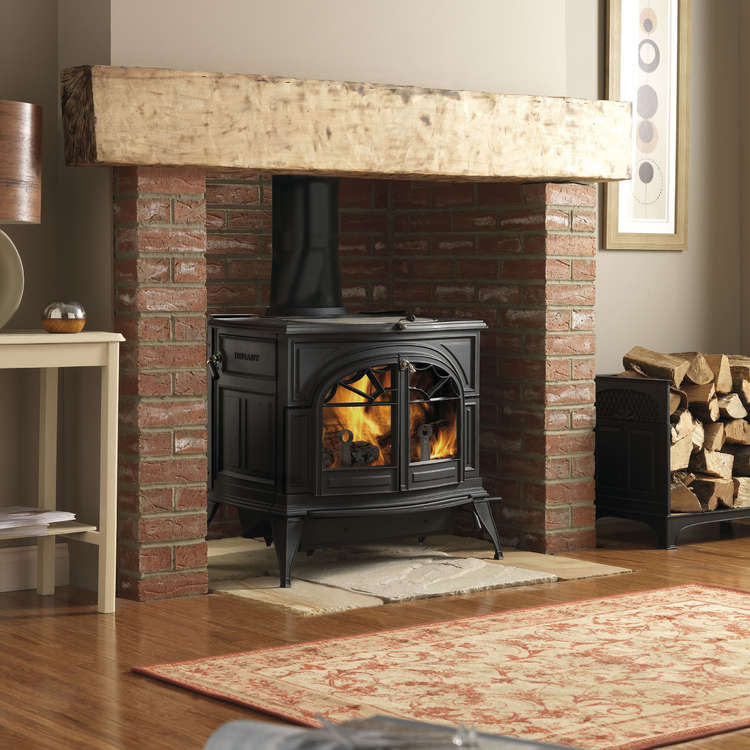 Vermont stoves are well known for their quality, effectiveness, durability and classic style. The flue pathways inside a Vermont are ingenious and they were one of the first to start using catalysts to reduce emissions and increase efficiency.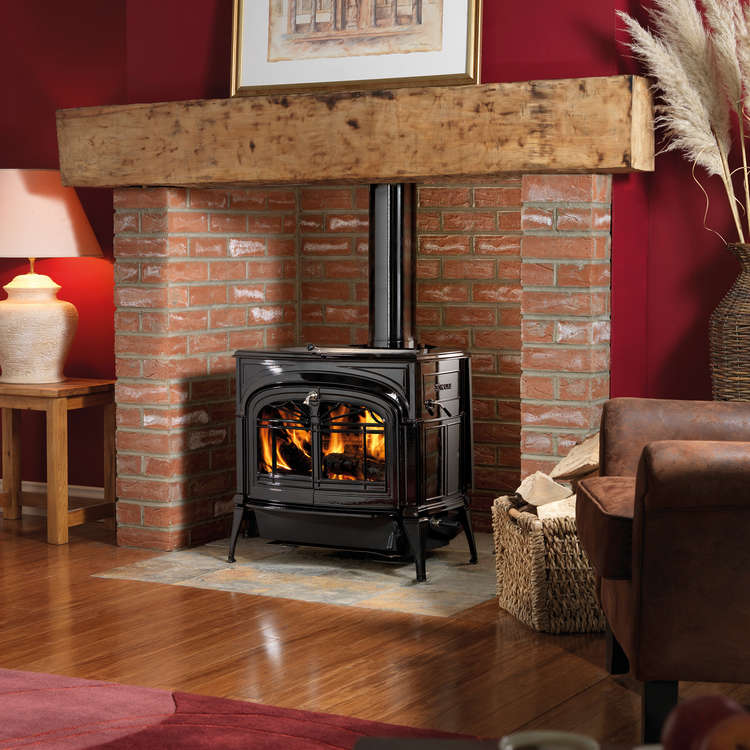 The Vermont Encore woodburning stove gives you the choice of using the integrated catalyst for higher efficiency and lower emissions, or to bypass it for a more relaxed flame pattern. An 8kW woodburner, the Encore is suited to the medium sized room.