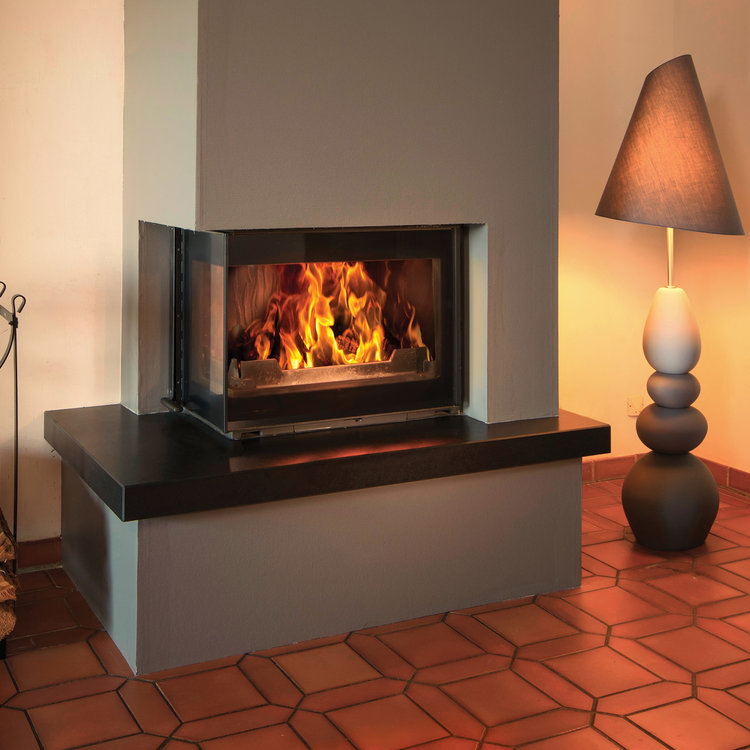 The corner version of the Ulys 900, this stove offer a unique lifting door mechanism enabling this stove to also be used as an open fire. The picturesque flames can be viewed from two sides giving a wider view of the flames.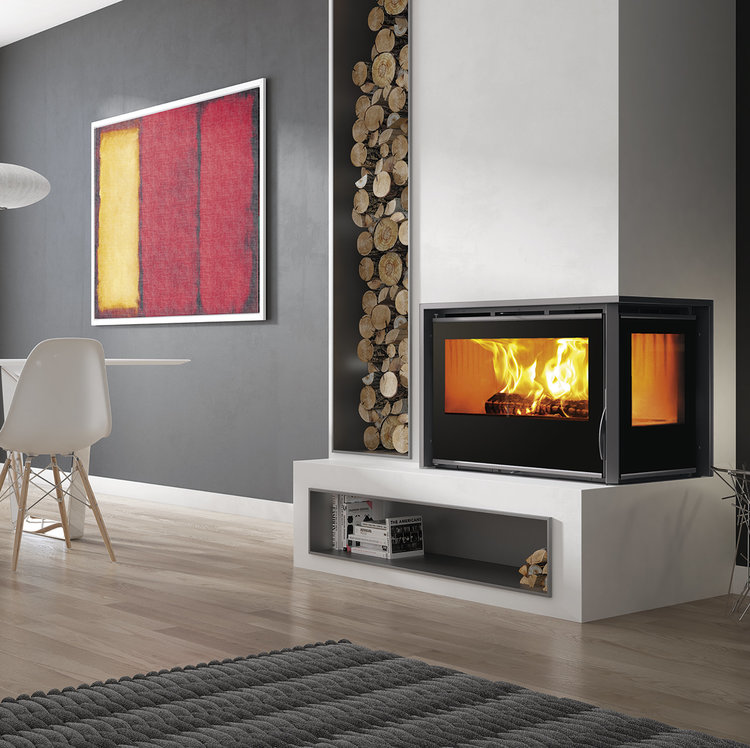 The Carbel A-85 Plus is an inset stove where you can decide to have the three-windowed, or a two-windowed version (left or right handed).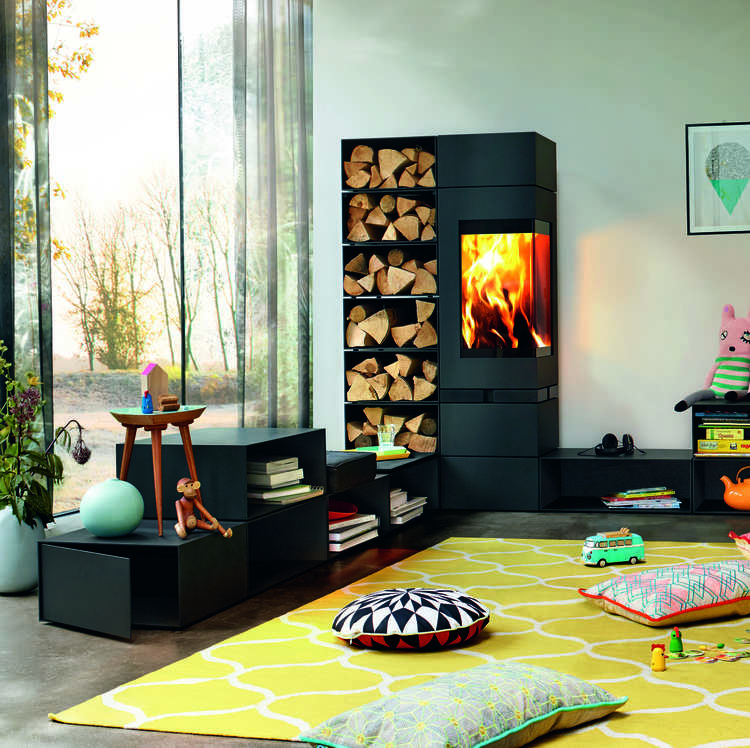 The Skantherm Elements is a striking and modular design of stove. The three elements of the firebox, bench and wood store can be combined in any way to suit your space. DIBt tested and and suited to external air the Elements is both modern and striking.