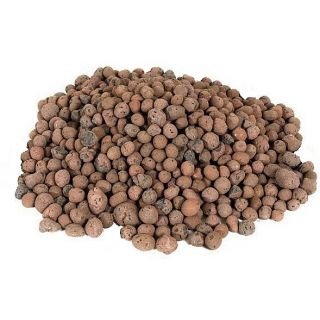 Leca insulating backfill
Insulation backfill for flexible flue liners UK - is used to insulate around a flexible chimney liner where you do not want to use Lintertherm. 
This insulation is similar to vermiculite insulation in that the chimney is blocked from the bottom using a register plate and the insulation is then poured around the flexible chimney liner from the top of the chimney. Unlike vermiculite, it will not compress if it gets damp/wet. I much prefer using the linertherm if possible as it is far easier to use and carry.
£21.81 inc. VAT
2 day delivery available from just £56 to RG1 3NH. For more information about deliveries, visit our delivery information page.
Get in touch
You can contact us by phone: 
Main number: 0800 246 1250
Jack: 01237 473 900
Juliet: 01580 201385
Susi: 01803 712 316
For flue technical enquiries only please call Ben: 01803 712361
For boiler stove enquiries only please call Scott: 01803714474
Monday-Friday, 9am-5:30pm & Saturday, 9am-1pm.
Typical message response time: 5-15 mins
Start a Flue Design
You can use our Flue Design Service to have your chimney system designed by our experts, it's all included when you choose to work with us.