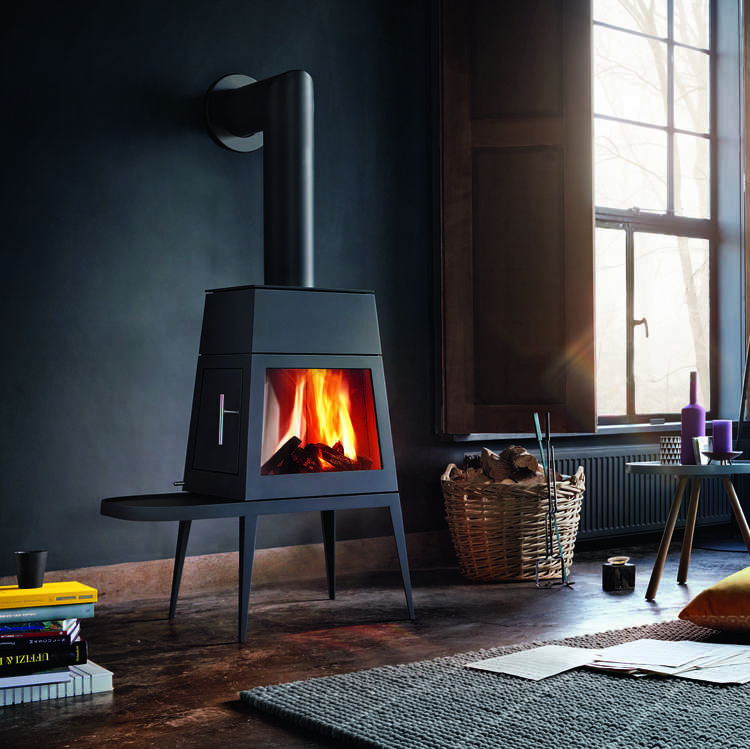 Classic angular lines, simple, elegant yet functional, the Skanterm Shaker is a distinctive and beautiful stove which, as far as I an concerned, cannot be improved upon. This model has won the Red Dot Award which recognises high design quality.
The Skanterm Emotion S can be rotated on its log store by 120º, has a huge panoramic window spanning most of the front face of the stove which has a unique eye shape. A 4kW, 82.3% efficient woodburner, the Skanterm Emotion S functions as well as it looks.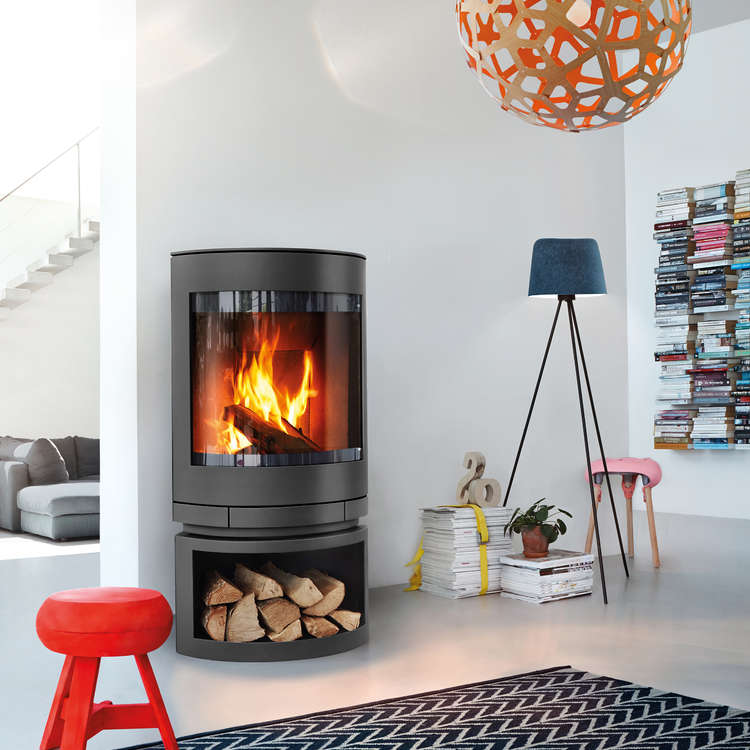 The Skantherm Emotion M is an eye-shaped contemporary stove with a large window stretching nearly the full width of the stove. At 7kW the Emotion M is a designer stove suited to heating a medium/large room.