Buy Stoves in Germany
Stoves in the Germany from an English speaking supplier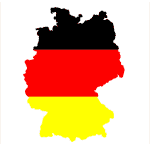 Germany is one of the homes of the contemporary wood stove, with some excellent makes of stove manufactured in Germany itself. There are, however, many stoves which fill gaps in the market, one example being traditional range cooker stoves. Stoves Online are a UK based, English speaking company and we pride ourselves on our efficiency and competence, which I am sure you will appreciate, whether you are a German, or an expat living in Germany.
We can currently only deliver to businesses in Germany that are VAT registered and have an EORI number. That can mean getting the stove though your local trade installer, or through another local business. We hope that after a little more time that deliveries direct to domestic addresses will be possible again.
Stove Delivery to Germany
Living in Germany and buying a stove from Stoves Online, is as easy as picking up the telephone, discussing your needs with one of our experts and once you have decided which stove is right for you, we will deliver your stove to a local business in Germany. 
The regions of Germany which we deliver stoves to are:
Baden Wttemberg
Bavaria
Berlin
Brandenburg
Bremen
Hamburg
Hessen
Lower Saxony
Mecklenburg-Western Pomerania
North Rhine-Westphalia
Rhineland-Palatinate
Saarland
Saxony
Saxony-Anhalt
Schleswig-Holstein
Thuringia
Popular Stoves in Germany
In Germany, range cooker stoves; stoves where you can cook and bake are popular, especially the boiler stove models which also provide hot water. Morso stoves are also justifiably popular in Germany, and you will probably find that even with delivery added on, that we are very reasonably priced compared to local suppliers.
Stoves Online can help and advise you so that you can choose the woodburning, multifuel or cooker range stove which meets your needs. We can also help with installation design and chimney design to make sure that you have a safe and functioning installation.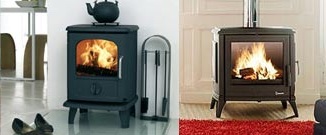 If you would like us to give you a quote for supply and delivery of a stove to Germany, or if you would just like more information, then please

Contact Us