Stoves in Europe from an English speaking supplier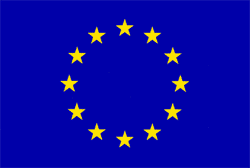 Although based in the UK, we can supply stoves in Europe; to Spain, France, Italy, Germany and Holland (the Netherlands). ExPats and English speakers throughout Europe can take advantage of the current low value of the pound against the Euro to grab themselves a bargain stove. If you are based in Europe - Spain, France, Germany, Italy or Holland, donít hesitate to get in touch for a no obligation quote on supply and delivery to your corner of Europe.
Whether you are looking for cast iron stoves, multifuel or wood burning stoves or a specific make, for example; Hunter and Aarrow boiler stoves, Hunter woodburning stoves, Aarrow stoves, Wamsler cookers, Stoves Online can help. To find out more about the areas that we deliver to in France, Spain, Italy, The Netherlands and Germany, simply follow the links to our individual European stove pages below.
Stoves in France
Stoves in Spain
Stoves in The Netherlands
Stoves in Germany
Stoves in Italy
We can deliver stoves throughout Europe and to other countries than we have listed above, so if you live anywhere in Europe and you are looking for a stove, call us on +441803 712 316