Buy a stove in Italy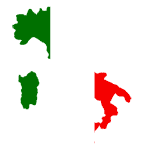 Are you an expat, living in Italy and looking to invest in a quality Stove? Are you finding it difficult to deal with Italian stove suppliers? We can help! 
Many expats living in Italy find that it is very easy to deal with Stoves Online, compared to local suppliers. We are a professional English speaking company who regularly ship wood burning and boiler stoves to Italy. Our experts can help you all along the way right from choosing your stove, to designing a safe installation and chimney system and having your stove safely delivered to a business address close to you in Italy.


We can currently only deliver to businesses in Italy that are VAT registered and have an EORI number. That can mean getting the stove though your local trade installer, or through another local business. We hope that after a little more time that deliveries direct to domestic addresses will be possible again.
Stove delivery to Italy
We give you an individual quote based on the size and weight of your stove. Your stove will be delivered by truck - directly to your curbside/door.
The regions in the Italy which we have delivered stoves to are:
Abruzzo (Abruzzi) - L'Aquila
Aosta Valley (Val d'Aoste, Valle d'Aosta) - Aosta (Aoste)
Apulia (Puglia, Puglie) - Bari
Basilicata - Potenza
Calabria - Catanzaro
Campania - Naples (Napoli)
Emilia-Romagna - Bologna
Friuli-Venezia Giulia - Trieste
Latium (Lazio) - Rome (Roma)
Liguria - Genoa (Genova)
Lombardy (Lombardia) - Milan (Milano)
Marches (Marche) - Ancona
Molise - Campobasso
Piedmont (Piemonte) - Turin (Torino)
Sardinia (Sardegna) - Cagliari
Sicily (Sicilia) - Palermo
Trentino-Alto Adige/Stirol (Trentino-Alto Adige) - Trento
Tuscany (Toscana) - Florence (Firenze)
Umbria - Perugia
Veneto - Venice (Venezia)
Help and advice with choosing the right stove
If you're after help and guidance with picking the right type and size of stove for you then we are here to help, that's all a normal part of our service.