Buy a stove in the Netherlands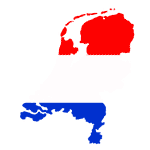 Whether you are an expat living in The Netherlands, or if you are Dutch and you are looking for a quality stove and value for money, then you have come to the right place. Stoves Online delivers stove orders to Holland on a regular basis, particularly with the strength of the Euro over the pound at the moment. We can supply our full range of stoves to The Netherlands and have them delivered to a local business address. Particularly of interest will be the large UK wood burning stoves and large boiler stoves which can power a whole house - these are popular in The Netherlands.

We can currently only deliver to businesses in the Netherlands that are VAT registered and have an EORI number. That can mean getting the stove though your local trade installer, or through another local business. We hope that after a little more time that deliveries direct to domestic addresses will be possible again.
Stove Delivery to The Netherlands
The Netherlands is very close to England and delivery is easy to arrange. You can choose from our full range of stoves, which we can deliver to a local business address. We can advise you how to install your stove safely as well as help you to design a suitable and safe chimney to connect to.
The areas in the Netherlands which we delivery stoves to are:
Friesland
Groningen
Drenthe
Zeeland
North Brabant
Limburg
North Holland
South Holland
Utrecht
Gelderland
Overijssel
Flevoland
Help and advice with choosing the right stove
We can advise you on the best ways to install your stove, and supply any flue or chimney components which you may need.