Aduro Stoves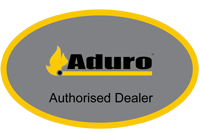 Aduro stoves are all convector stoves which means that the heat that is generated from the stove is released through slots in the body allowing the room to warm up more evenly. Another advantage that you get from a convector stove is the distance that the stove can sit away from the wall is reduced, this can be particularly useful when space in a room is at a premium.  Each Aduro model has been fitted with the clever Aduro-tronic air control system which makes operating the stove more automatic and ensures an economical use of fuel, one of the system's biggest advantages.  Aduro have several models that are suitable for smoke controlled areas and one model which will take a direct air supply making it suitable for well insulated houses.  We also supply the Aduro glass floorplates that can be delivered at the same time as your stove.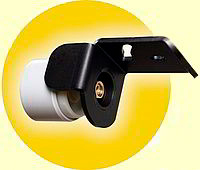 Aduro-tronic is a clever patent pending system which automatically regulates the combustion air for you and ensures that the primary air is set at the correct rate.  So often we put a fresh log in the stove and forget to close down the primary air again.  The Aduro-tronic system takes care of this problem so you can be sure that the stove is always running at peak efficiency.
When refuelling your stove you just need to pull out the Aduro-tronic lever so activating the system.  After five minutes, the Aduro-tronic system will have closed, ready for when you need to refuel the stove again later.
Aduro have made a short, yet highly informative film called Success with your stove which is worth watching for anyone with an interest in woodburning stoves.
Category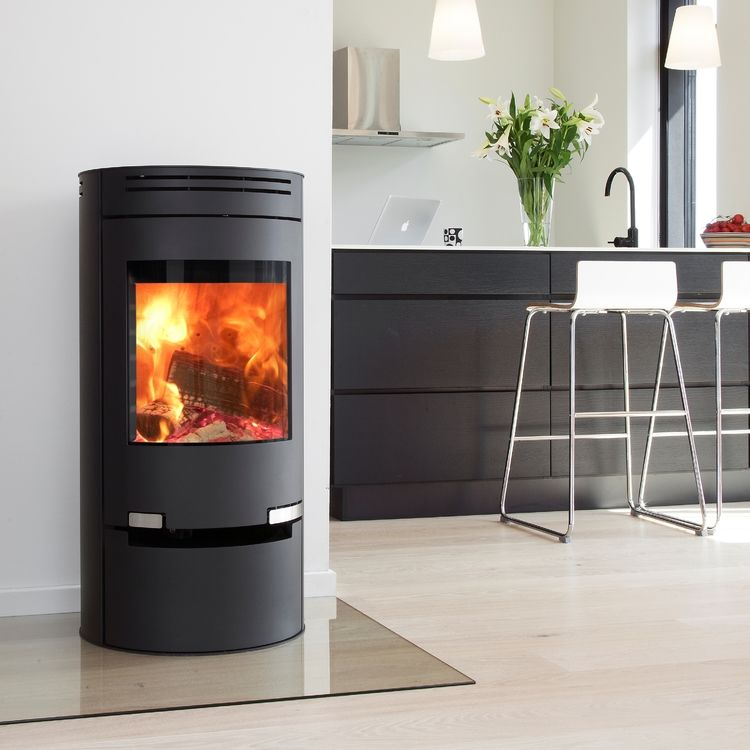 The design of the Aduro 1 range of stoves with the curved body shape means the flue becomes a natural extension of the stove. The door and air-regulating handles are fully integrated into the stove body. Aduro 1 stoves have a heat output of 6kw. and all have Aduro-tronic automation fitted.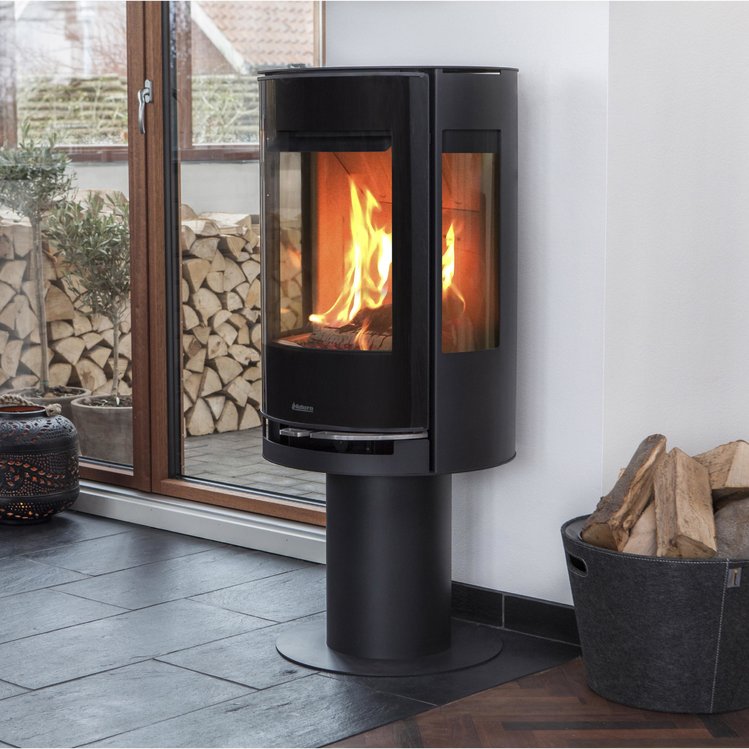 The Aduro 9 models are popular and you can understand why. They are all suitable for use in Smoke Control Areas. There is the option of a pedestal, wall hung model, or one with a covered log store in the base.
Fuel & Style
Type
Popular Aduro Stoves