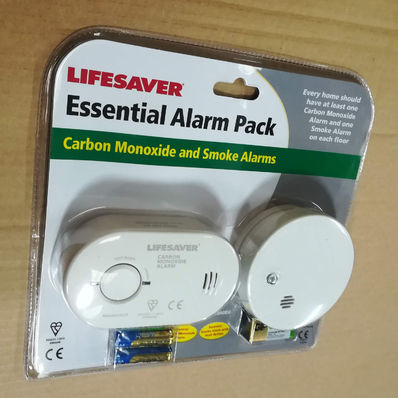 Smoke and Carbon Monoxide Alarm Set
In Stock Now
You can use our Flue Design Service to have your chimney system designed by our experts, it's all included when you choose us.
A stove is the cosy heart of a home and a big investment - we'd like to make sure that everything's right for you.
This Carbon Monoxide Alarm and Smoke Alarm Set comes complete with batteries and gives you peace of mind. Carbon Monoxide is potentially lethal if it escapes into the room and builds up. Typically this would be due to an improperly installed chimney, a severe chimney blockage or even very odd wind conditions.
The alarm can be tested as needed and will indicate when it is time to change it. The Smoke Alarm has a 3 year warranty, the Carbon Monoxide Alarm has a 7 year warranty.
Batteries included.