Woodfire RH stoves
There are a lot of Woodfire inset dry RH family. They are divided into two groups, the standard RH models which have a door, the RH LD models that have a vertical-lift door.  All Woodfire RH inset stoves have a large viewing window. They share the same clean lines, and give as much view of the fire as possible with a minimal amount of stove showing.

The RH14 (this is the model without a lifting door), can tick over giving out as little as 3 kW but, if warmth is needed quickly, it can be turned up to give up to 14 kW.

When installing these stoves, the chamber needs to be ventilated. Please see our insert stove chamber ventilation page. You can view our range of accessories and choose which grilles best suit your installation. We also offer Thermalux boards for a quick and easy installation.
We have Woodfire RH stoves on special offer:
Woodfire RH 14 woodburning insert stove On Special Offer starting at £1,075.00 (RRP £1,930.00 inc. VAT, save up to £855.00)

Woodfire RH 21 LD panorama insert stove 1 on Special Offer at £1,998.00 (RRP £3,630.00 inc. VAT, save £1,632.00)

Woodfire RH 21 LD panorama ultra insert stove 1 on Special Offer at £3,350.00 (RRP £4,010.00 inc. VAT, save £560.00)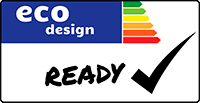 | Model | Body Height | Body Width | Efficiency | Nominal Heat Output | Min Heat Output | Direct Air Supply | Fuel | Ecodesign Compliant | Price | |
| --- | --- | --- | --- | --- | --- | --- | --- | --- | --- | --- |
| Woodfire RH 14 woodburning insert stove | 1070mm | 680mm | 80% | 14kW | 3kW | Yes | Wood Burning | Yes | £1,930.00 inc. VAT | |
| Woodfire RH 21 LD panorama insert stove | | | 80% | 21kW | 5kW | Yes | Wood Burning | Yes | £3,630.00 inc. VAT | |
| Woodfire RH 21 LD panorama ultra insert stove | 1470mm | 1526mm | 80% | 21kW | 5kW | Yes | Wood Burning | Yes | £4,010.00 inc. VAT | |