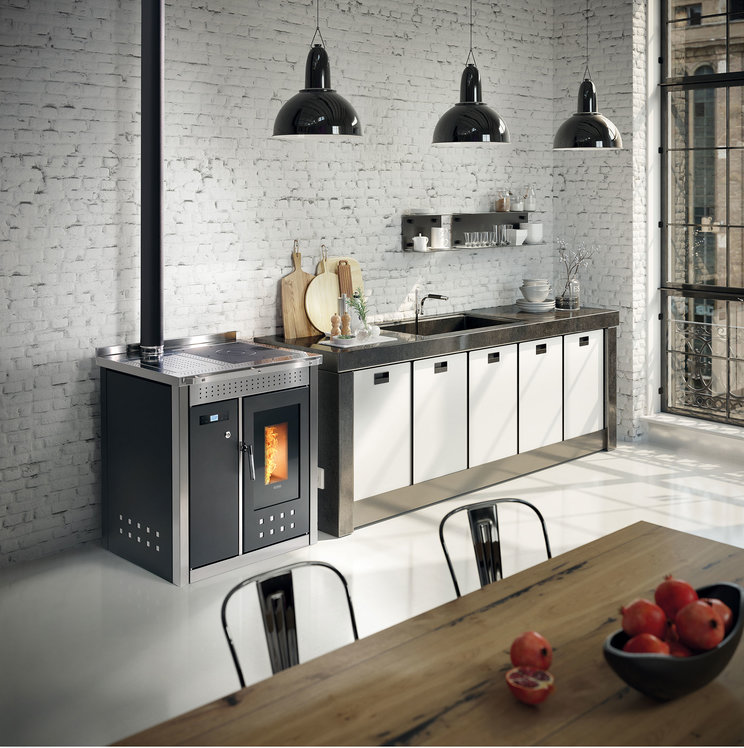 The Klover Smart 80 is a wood pellet boiler combined with a cooking hot plate. so you have a compact, modern, highly efficient pellet stove which you can heat a kettle or saucepan on, whilst also providing your domestic hot water and heating.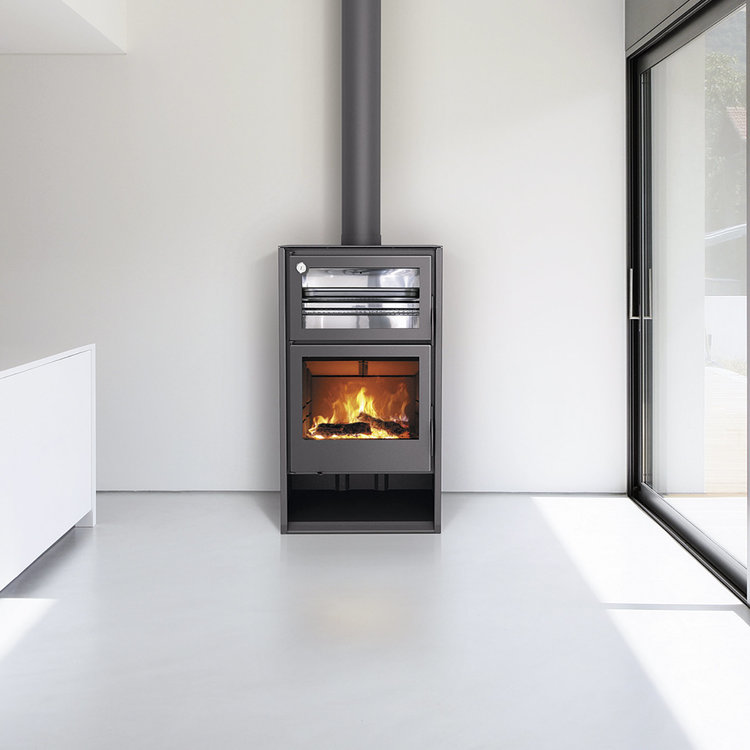 The Carbel Atlas oven stove is a large woodburning stove with a proper sized oven at the top. Relax in the warmth of natural flames and watch the fire as the aroma of fresh baking fills your home.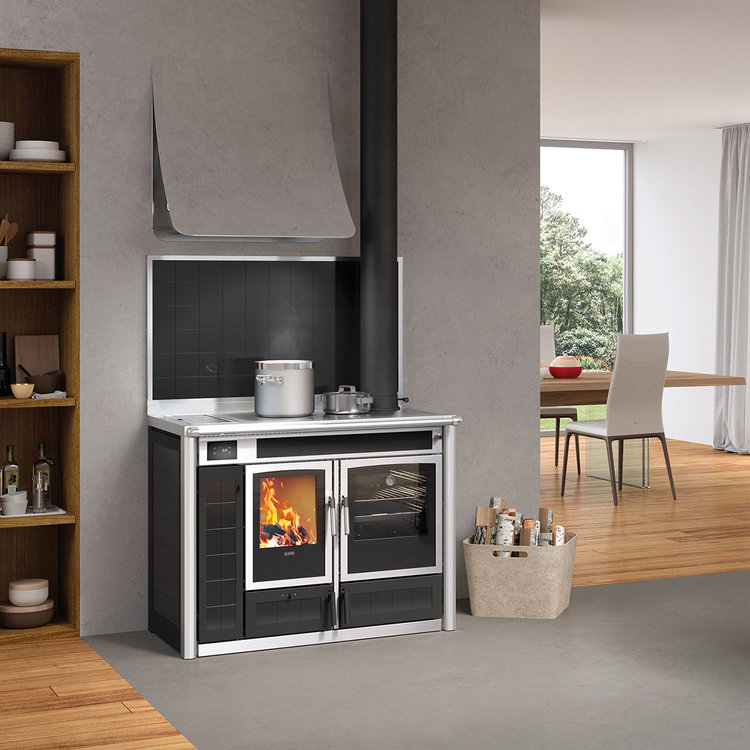 Charming kitchen range with a boiler for central heating and hot water.