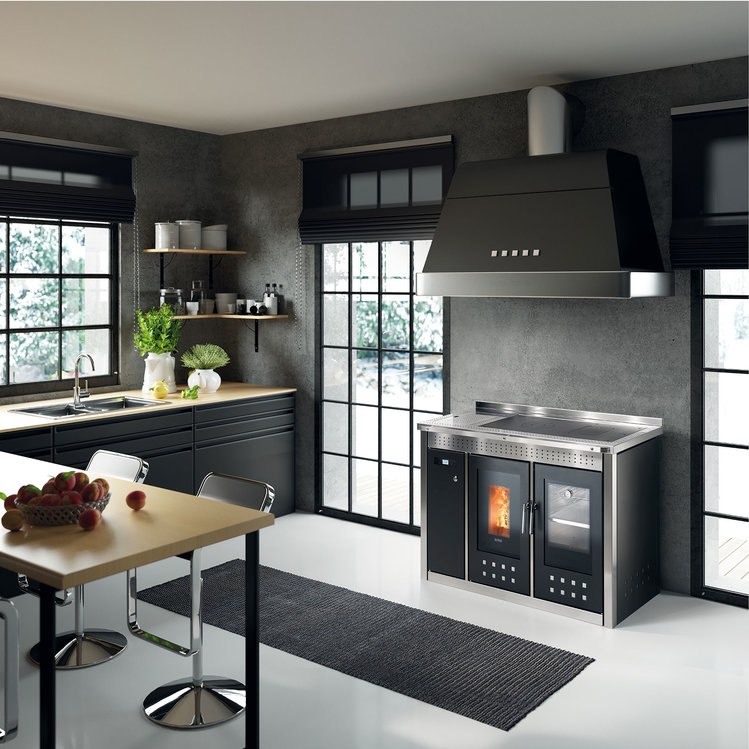 The ultimate in style and functionality, the Smart 120 becomes the heart of your home, providing hot water, heating the house and allowing you to cook. The Smart 120 pellet cooker is MCS registered. The price above is with the optional hob covers.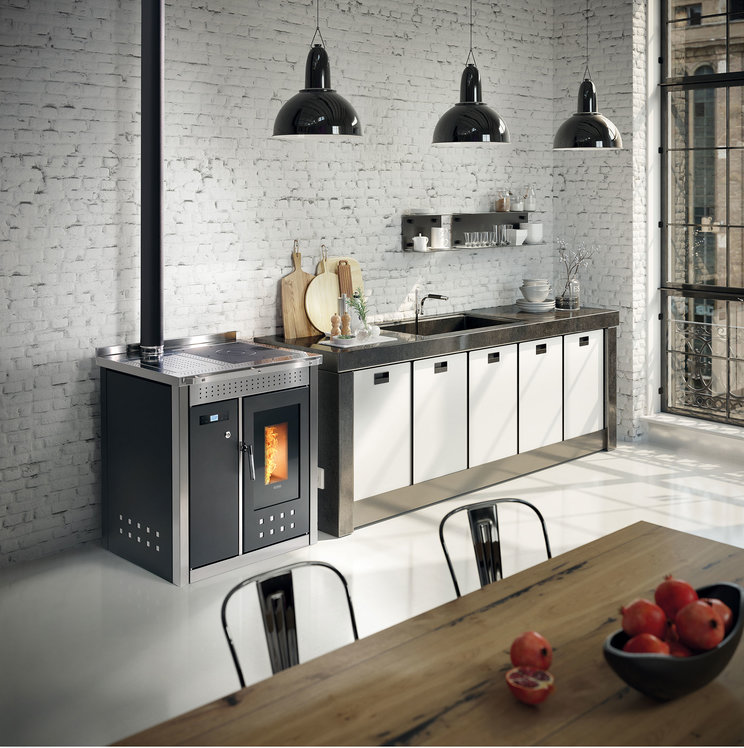 The Klover Smart 80 is a wood pellet boiler combined with a cooking hot plate. so you have a compact, modern, highly efficient pellet stove which you can heat a kettle or saucepan on, whilst also providing your domestic hot water and heating.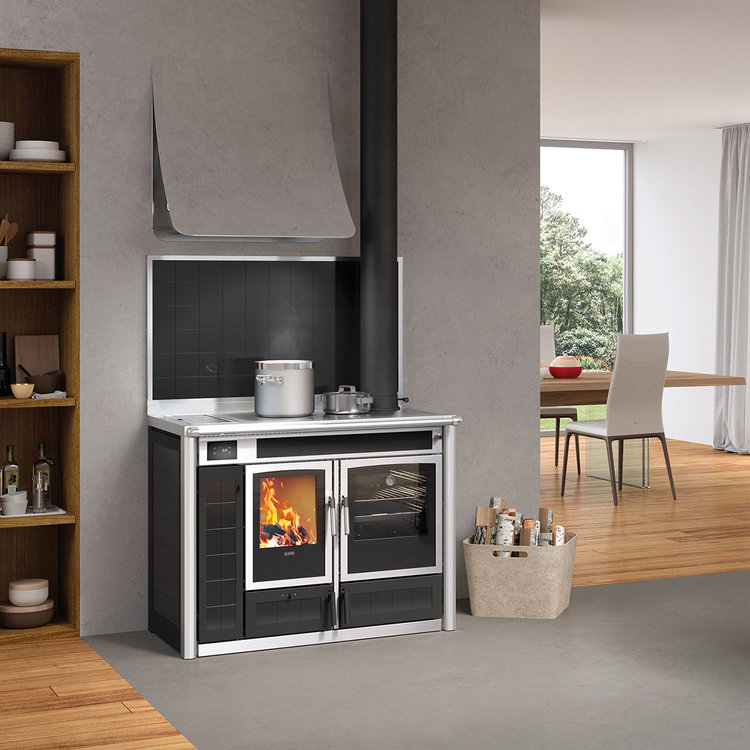 Charming kitchen range with a boiler for central heating and hot water.