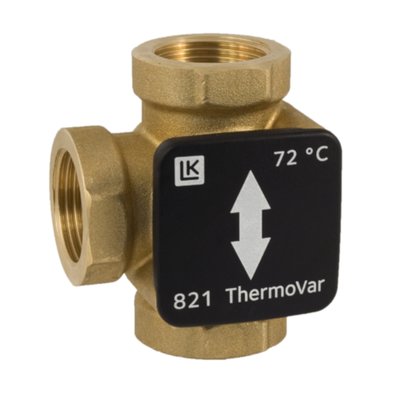 LK 821 ThermoVar Solar Diverter 61C 22mm

In Stock Now
You can use our Flue Design Service to have your chimney system designed by our experts, it's all included when you choose us.
A stove is the cosy heart of a home and a big investment - we'd like to make sure that everything's right for you.
The Thermovar LK 821 diverter will send water one of two ways depending on whether it is above, or below the set temperature. This is useful for solar thermal panels connected to a thermal store with twin coils because it means you can divert "low grade" water to heat the whole of the thermal store via the bottom coil, and then higher grade hot water can be sent to the top coil and the bottom coil. 
This helps to extract the most heat from your panels and will tend to give you useable hot water faster - ie you'll be able to have a shower powered by the sun sooner, and for longer.