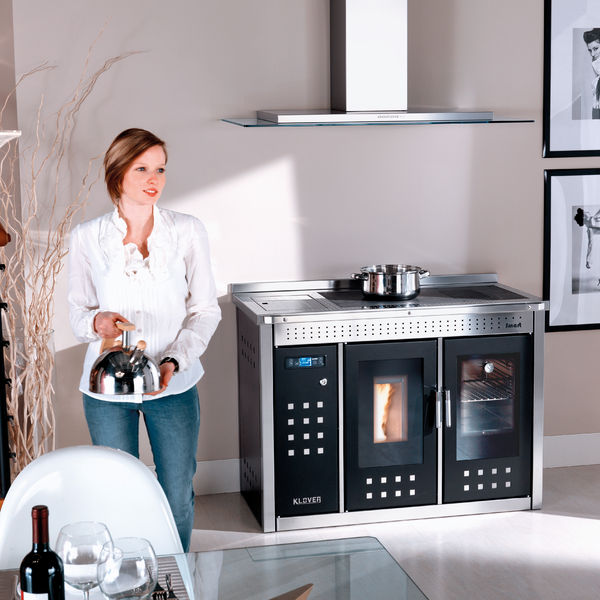 Smart Wood Pellet Cooker Details
The Electric control unit, the Smart's mastermind.
The electronic control unit supervises operations of the Smart wood pellet stoves and allows you to always have everything under control.
You can program the Smart wood pellet stove to switch on when you want and also to set the desired temperature of the oven. You can choose among 5 heating powers or concentrate all the heat on the production to hot water. Basically, nothing is left to chance.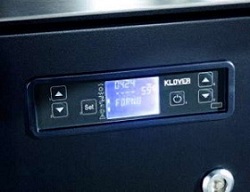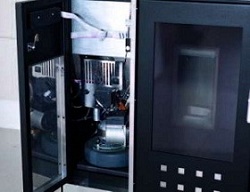 Easy to assemble.
Complete with hydraulic connections, the Smart wood pellet stoves are fitted with all the necessary hydraulic connections to install it to any type of system. The plumber will have no issues to carry out the work, as the technical compartments can be easily accessed in several places.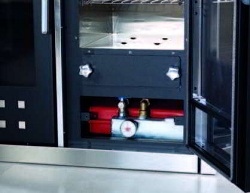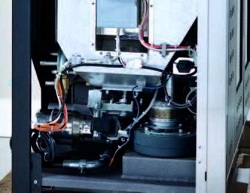 Flue outlet, the choice is yours.
The Smart wood pellet stoves can be fitted with a Top or Rear flue outlet, the choice is yours. This allows you to choose whether you want to have an exposed flue pipe or to conceal it behind a wall.