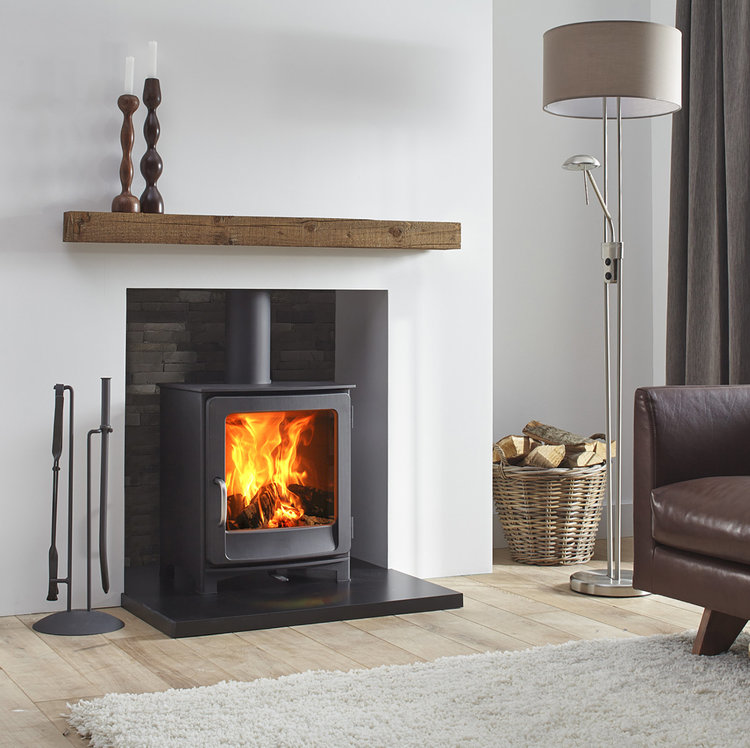 A lovely sophisticated styled stove from Dik Geurts, a good choice for smaller rooms as its output is 4.9kW's. The curved shaped large glass door enhances the glowing flames within, ideal to relax by.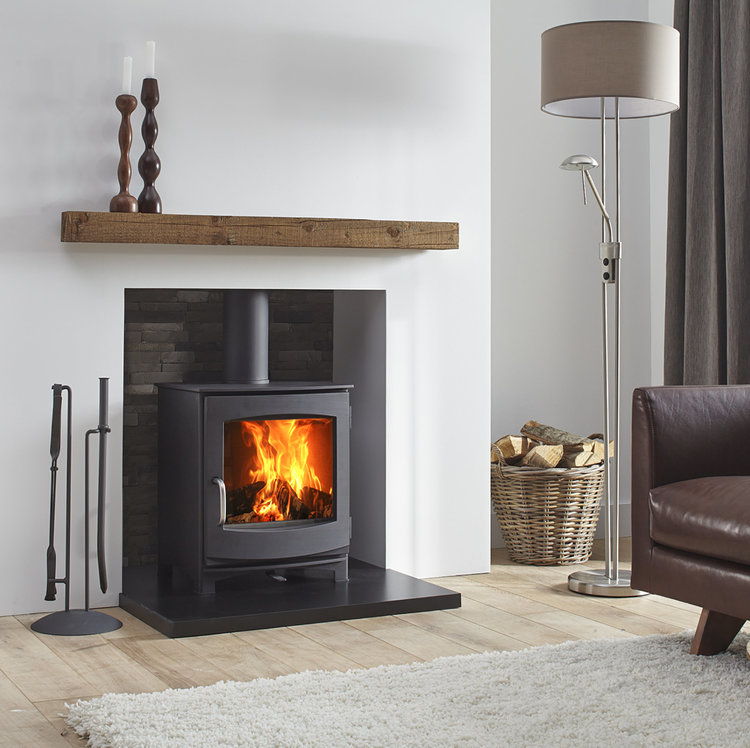 The Dik Geurts Ivar 5 is a cleanly designed 4.9kW stove, a great pick for the smaller living room.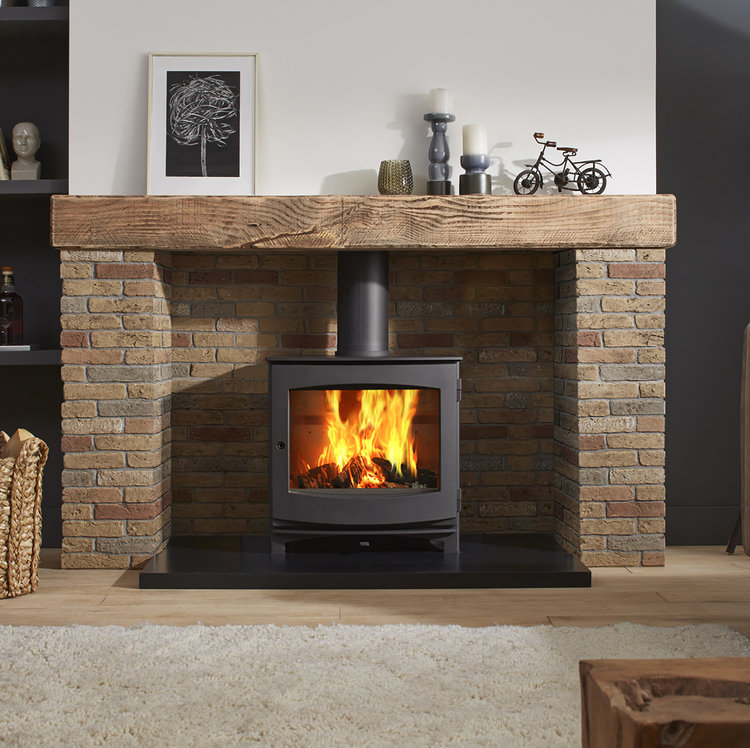 At 9kW the Dik Geurts Ivar 8 is at home in the medium sized room. The Ivar 8 has a clean take on the traditional UK stove design.