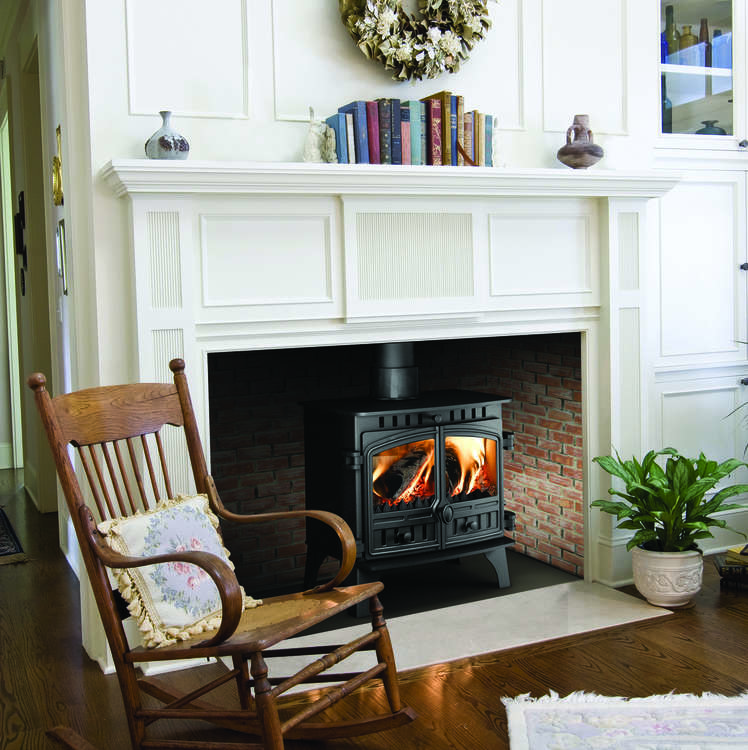 With a maximum output of 11 kw, the Hunter Herald 8 stove can heat a big space and you can divert some of that heat to run domestic hot water and up to seven radiators.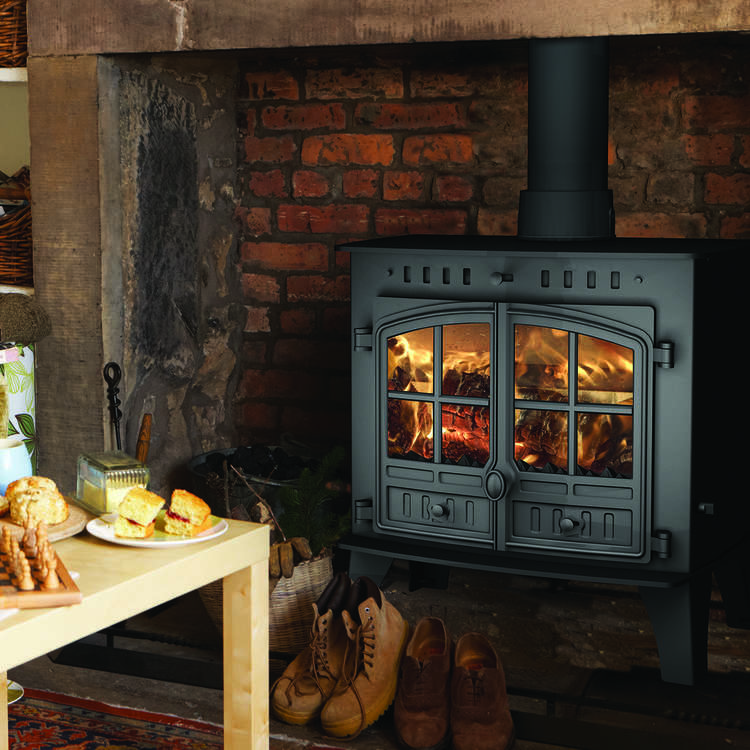 The Hunter 80 B is a central heating stove which gives out a whopping 26kW (16kW to the water and 10kW to the room). The 80B is a big stove and can provide enough heat and hot water for even a large house.
The largest of the Heralds, the Hunter Herald 14 multifuel stove can put out up to 16kw or, with a wrap around boiler, heat 10 radiators and do the domestic hot water.