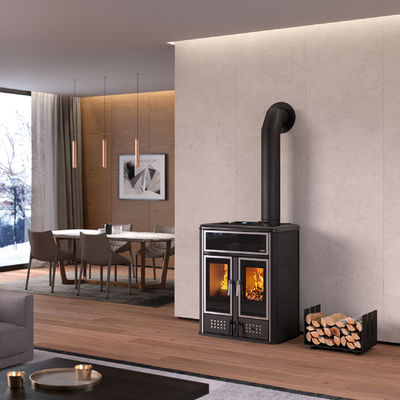 Klover Dual Log and Pellet Boiler
Our wood pellet boilers are installed via the Firepower network of trained dealers and engineers that cover the UK and S. Ireland. Contact us by phone on 0800 246 1250 or by sending us a message and we can answer any initial questions you may have, and then put you in touch with your nearest Firepower engineer.
The Klover Dual Log and Pellet Boiler allows you to provide heat from wood pellets with the usual automation that comes along with that like self-ignition, automatic regulation of the fire and so on. You can also use logs in the other side much more like a boiler stove, but running very efficiently. Or if you need a bit more heat then you can run both at once for a higher heat output. 
The Klover Dual gives you the best of both worlds; convenient automation and the ability to use your own logs.
Height

1090mm

Width

870mm

Depth

630mm

Flue Diameter

180mm