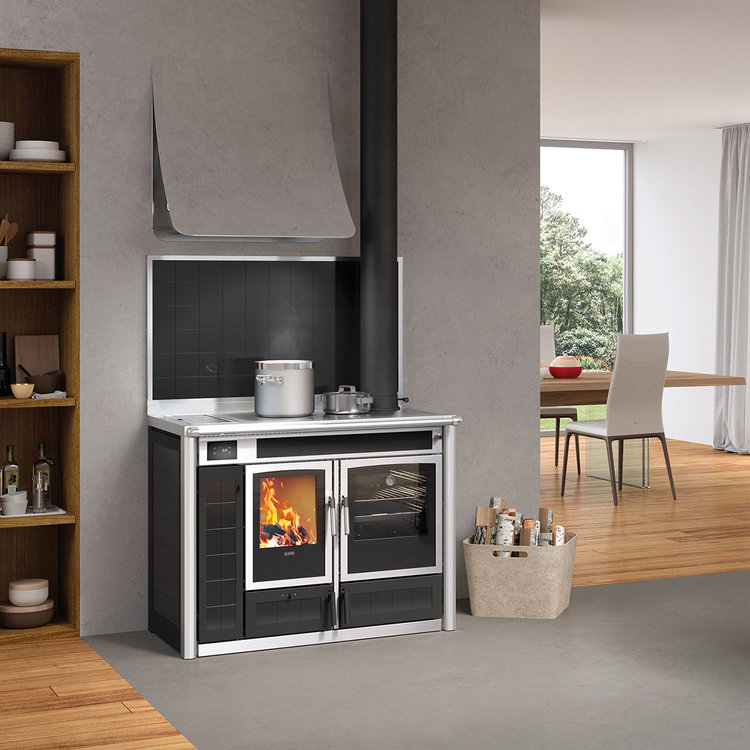 Charming kitchen range with a boiler for central heating and hot water.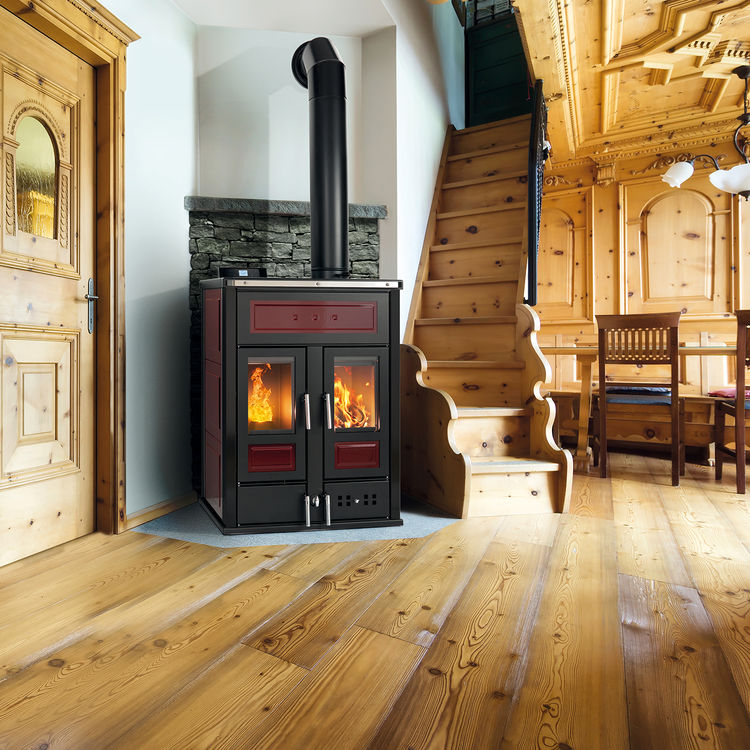 The Klover BiFire Mid is a combined log and wood pellet boiler stove able to power a whole house. That little bit more compact than its bigger cousin, the BiFire Mid can still give out over 25kW of heat.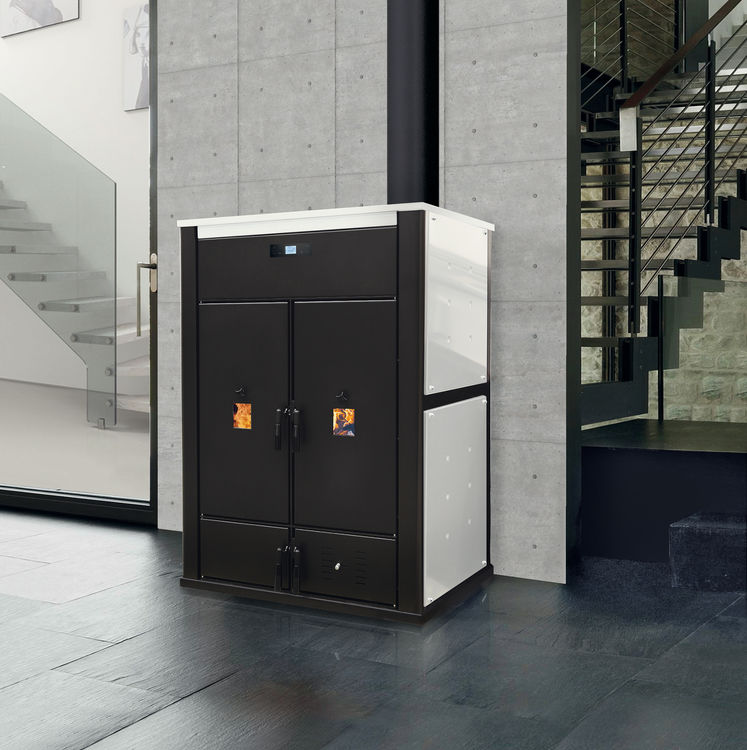 The Klover Bifire Utility boiler.